Member Service: How Can We Help You?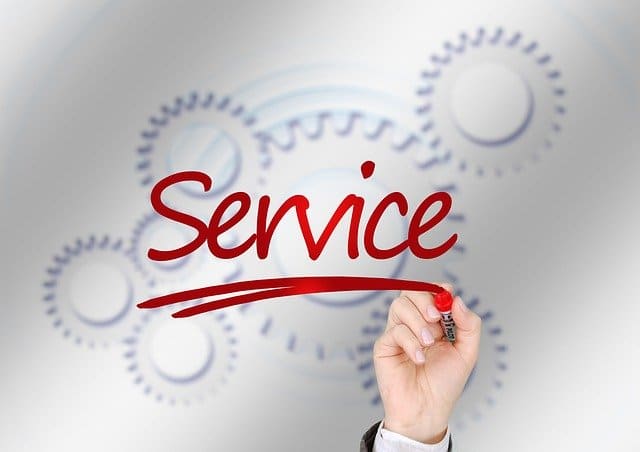 There's no doubt about it that credit unions are different. We take member service seriously As members, you're part owners and have a stake in what happens. Keep reading to learn more about how we differ and what we can help you with today.
How Does Our Member Service Differ?
And according to the World Council of Credit Unions, there are 274.2 million credit union members worldwide who belong to 85,400 credit unions in 118 countries. That's a lot of members! But keep in mind that not all credit unions and other financial institutions operate the same way, especially when it comes to customer service.
One way our member service differs from other financial institutions is that you get to speak with a real person! Whether you call us or speak with one of our friendly teammates via Live Chat, you get to talk to an actual person.
And finally, another way our service differs is that our teammates go above and beyond to help you. But don't take our word for it. Read what our members are saying on our Kudos page. You matter to us! Our teammates do their best to answer your questions and concerns and solve your problem as quickly and efficiently as possible.
What Can We Help You With Today?
Whether you need a savings account or recreational vehicle loan, mortgage, or another product, our friendly teammates are ready to assist you. Check these out!
Savings Accounts & Checking Accounts
No matter how big or small your plans are for your financial future, we have savings accounts and checking accounts that will work for your lifestyle. With our Advantage Checking account, you can earn 1.00% APY, when you enroll in eStatements, have a direct deposit of $500 per month, and use your VISA® Debit Card for 12 or more signature-based transactions per month.
Youth Accounts
Children 12 and under will enjoy being a part of Sparky's Kids Club as Sparky, the dalmatian, and Smokey, the pig(gy bank), help teach kids about finances and the importance of saving. Kids receive special Youth Member Perks and Sparky's newsletter.
Teenagers are eligible for Club Ignite, an account exclusively for teens. Together, we can help set your kids up for a blazing, red-hot financial future. Being a part of the club gives teens access to scholarship opportunities, contests, financial tips and more!
Loans
We know that everyone is at different stages in their lives, which is why we offer a variety of loans. For instance, our Home Financing includes mortgages and home equity. So whether you're a first-time home buyer or want to refinance, let us help you through the process.
In the market for a new or used vehicle? Apply for an auto loan, and we'll do our best to get you the best rate for your credit score. Ready to hit the open road in an RV or on a motorcycle? Or maybe you prefer sailing Lake Erie on a jet-ski or in a beautiful boat? Whatever the case may, we have a recreational vehicle loan that will work for you.
Or, if times have hit you hard and you need a little help, apply for a signature loan. Whether you're trying to pay down debt, need help with tuition, or whatever personal lending need you, have we can help you find the right loan for you.
Account Review
One way you can improve your financial future is to get a financial review. Sit down with one of our friendly financial services representatives and see where you can make improvements to your finances. You may be surprised to learn the many ways you could be saving money and earning more money. You'll receive honest feedback so that you can make the right decisions for your financial needs. Dare 2 Compare today!
Digital Banking
We understand that with busy lives and hectic schedules, you need things to be easy. That's why we offer online banking services, mobile app, and trans-act phone banking so that you can have access to your accounts 24/7. Whether at home or on the road, you should have the ability to get your account information when you want and how you want.
Stop into an FFCCU Branch or Chat with a Friendly Teammate Online
We'd love for you to become a member of FFCCU as every resident of Ohio is eligible to join Firefighters Community Credit Union (FFCCU). 
Contact us today. How may we help?
No matter if you want to set your kids up for a bright future by opening a youth account, or you want to buy your first home, or whatever your financial need is, our friendly teammates are ready to serve you. 
Note: Deposits are protected by the federal government's National Credit Union Administration insurance or the private American Share Insurance.
Did you like this blog post? Click here to stay up to date with FFCCU!
Posted In: Checking, Dare2Compare, FFCCU Services, Home Buying, Ignite, Lending, Lending, Local Events, Mortgage, Saving, Sparky's Kids Club, Tips For Managing Finances