July 26, 2017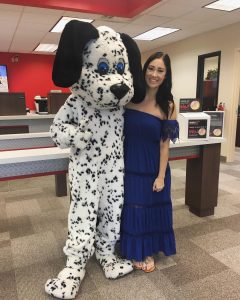 Real Stories of Real People.
Erika Lauren is a member of FFCCU and a local celebrity. You can hear her voice on 106.5 The Lake, 99X and as the co-host of the Alan Cox show on 100.7 WMMS. But Erika is a still a real person and faces many of the same challenges we all have. Here, Erika shares her experience as an FFCCU member. "They have truly helped me get back on track with my finances, and I am forever grateful that I decided to become a member!", said Erika. Learn more about how together, we are helping to make a real difference in the lives of others and in our community.
Find My Local Branch or ATM
Withdraw for free from 31,000+ ATM machines. More than 4,000 Shared Branch locations.
Find One near You
Subscribe To Our Newsletter
Firefighters Community
Credit Union
With more than 33,000 members, FFCCU is one of the largest credit unions in northeast Ohio. And with plenty of member perks it's not hard to see why more people are opening accounts with us.