October 30, 2020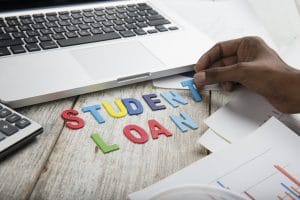 Today, guest blogger Nichole Coyle, CERTIFIED FINANCIAL PLANNER™, discusses different student loan options and how they can affect your credit score.
If you plan on going to college, make sure to research the type of student loans that are available, which might work best for you, and how they affect your credit score.  The three most common types of student loans are federal, parent plus and private.
Find My Local Branch or ATM
Withdraw for free from 30,000 ATM machines. More than 4,000 Shared Branch locations.
Find One near You
Subscribe To Our Newsletter
Firefighters Community
Credit Union
With more than 30,000 members, FFCCU is one of the largest credit unions in northeast Ohio. And with plenty of member perks it's not hard to see why more people are opening accounts with us.