Club Ignite | Teen Accounts

The EXCLUSIVE club just for teens!
As a teen, we know you're not a kid anymore; so we plan to treat you like the young adult you're becoming. We'll provide the resources, you'll fuel the fire with enthusiasm. Together, we'll build a bright future for you and our community!

Excite. Get excited about all that Club Ignite has to offer. Contests, rewards, special perks, and prizes await.

Fuel. Fuel the fire of your future with scholarship dollars. We'll offer ways to score $$ to fuel your account as a reward for igniting positive change. Follow us on Facebook, Twitter, and Instagram @ffcommunity for details.

Jump-start. Now that you're older, you're able to do more and go more places, which is why now is the perfect time to get your own debit card!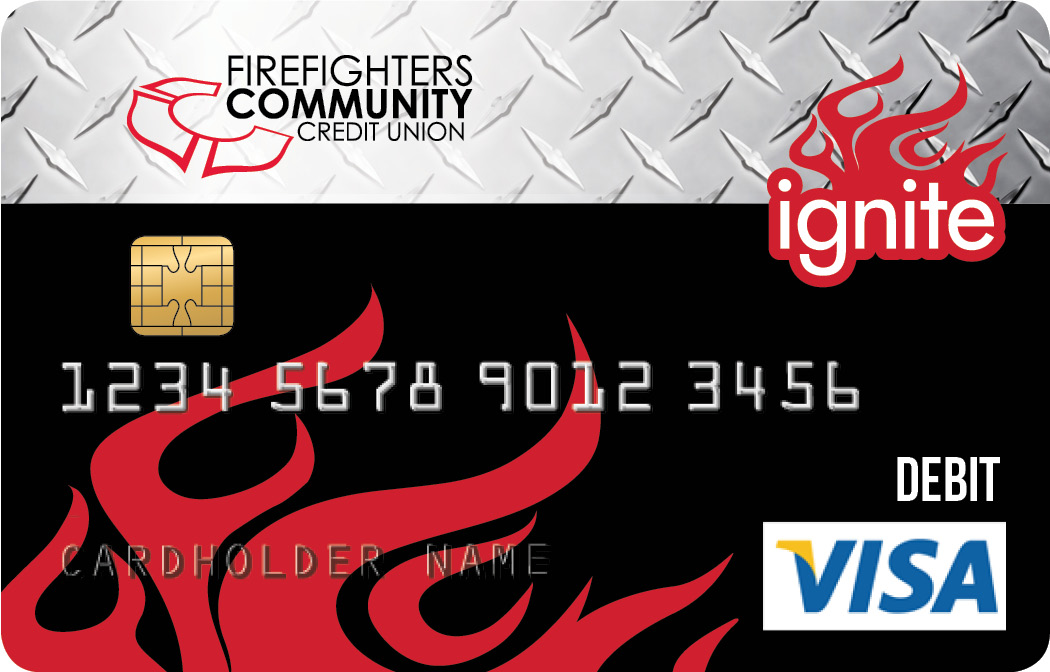 A debit card is a big responsibility, but if you and your family think you're ready, then the Ignite Card is an awesome tool. With added security features, it securely allows you to make purchases wherever you go and track each one of them. 
Visit us with your parent or guardian to open an account!
Having a debit card is a big responsibility, which is why we ask that you visit a branch with an adult to open an Ignite Card.
*FFCCU is no longer offering $20 for completing an Ignite Review. A parent/guardian must be on the Ignite Card account. For your protection, there are restrictions placed on withdrawal amounts. The Ignite Card is equipped with EMV Chip security. Online Banking allows for total 24-hr. account access for all account holders. All account holders can set up e-Alerts (custom notifications) regarding the account balance, transaction and deposit activity. If parent/guardian and teen are not members, they must meet the FFCCU membership requirements and become members before activating the Club Ignite account and debit card.