Mortgages

You're One Step Closer to Becoming a First-Time Painter, Landscaper, and Interior Decorator
Ah, the joys of first-time homeownership! It's an exciting time. So, we want to make sure the mortgage process doesn't spoil the moment for you. Our home finance experts are here to guide you and advise you and make sure you have a lending solution that meets your needs. From conventional loans to FHA, USDA and VA loans, we have a mortgage option that's right for you.
Mortgage Types
Explore the different types of mortgages below!

Have good credit, a steady income and can afford the down payment? Then this may be the best mortgage option for you. A conventional loan often offers lower closing costs and a variety of terms from 10, 15, 20, even 30-year fixed rates.

+

Government-Backed Loans
We offer several types of government-based mortgage loans, providing more flexible credit guidelines, while still offering attractive rates.
FHA: These loans are insured by the government. They have easier credit qualifying guidelines, as well as relatively low closing costs and down payment requirements. Your down payment can be a gift from a family member or can even be borrowed.*
VA: Financing available to eligible veterans to help purchase properties with no down payment and no private mortgage insurance (PMI).
USDA: A mortgage loan for rural families and individuals with low and moderate-income, assisting in qualifying the borrower for mortgages even without a down payment.
Also, now is a great time to consider refinancing your home. Home values are on the rise and rates are still low, which can be the perfect combination for lowering your payments or shortening the term on your mortgage. Who doesn't want to pay their home off faster?
Let Us Help You with Your Mortgage!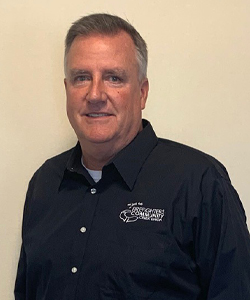 To speak with Mike McNally, mortgage loan originator, fill out the fields below. We'll get back to you in 1-3 business days.
Michael McNally
Mortgage Loan Originator
Firefighters Community Credit Union, where we're not just for firefighters!
20333 Emerald Pkwy, Cleveland, Ohio 44135
Phone: 216.621.4644 Ext.1431 www.ffcommunity.com
NMLS MLO# 697505
NMLS Co.# 761666

Since 2001, myCUmortgage® has been a leading Credit Union Service Organization (CUSO) and has made it their mission to help credit unions, like ours, facilitate the programs and processes needed to fulfill members' home lending needs.
---
If you currently have a mortgage through Woodside Mortgage Services Inc. and need support, please contact Bill Keller at 216.591.2202.
*Must be a secured loan i.e car, furniture, or savings account loan. We will need the terms and promissory note from the loan and the payments must be included in their debt ratio calculations.