Your Accounts Are At Your Fingertips
With the FFCCU Mobile Banking App, you can check account balances and history, transfer funds, use one of our handy loan calculators – even apply for a loan – all from your phone. Download the app (search FFCCU). Then log in with your online banking credentials. A one-time PIN will be emailed to you for security and verification purposes. Standard carrier rates may apply. It's even Apple Watch friendly too!
Margaret at the West Side branch was great. We had a good time finishing up my new motorcycle loan. I appreciate her reminding me to make sure I adjust my direct deposit for the new loan.
-John & Cindi
The FFCCU team went above and beyond to help my 16-year-old get onto her mobile app. They were very helpful and kind. Definitely #peoplehelpingpeople and #CUDifference!
-Donna P.
Melissa G. is the BESSSSSSSSTTTTTTT!! She helped me beyond the call of duty AND was super pleasant about it. My experiences at FFCCU are always good, and Melissa is great!!
-William M.
A big thank you to Karen B…. you went over and above my expectations to resolve my issue. Thank you for listening to my situation and being an advocate to further protect my accounts!
-Michele K.
I'd like to give Kudos to Sue Whitt!! She always made herself available to answer phone calls, was prompt in providing documents in a way convenient to my work schedule, and found an expedited resolut...
-Frank D.
Wow!!! You give me the best customer service!!! I'm an 8-year Member and can say my Credit Union performs like nothing else. They take such a personal interest in all my issues, great and small.
-David W.
Thank you to LeeAnn, for the prompt response to my online question. Our family has benefited from over 30 years of outstanding service with Firefighters Community Credit Union.
-Jeffery K.
I had the pleasure of working with Tiffany Zifcak as I was selling one of my cars being financed by FFCCU. There were several tricky circumstances, and Tiffany was awesome. She stayed on top of all th...
-John G.
Had a great experience chatting with Jonathan. He was able to help me with my issue quickly, and being able to online chat instead of trying to call was much easier on me, which I appreciate!
-Erin Y.
The entire team answering the electronic messages is outstanding. I'm hearing impaired and have trouble with voice calls. Jashira, LeeAnn, Jessica, and Karen have been wonderful in helping me through...
-Denny J.
FFCCU made wrapping up my new car loan as easy as anyone could ever hope! What more can you ask for?! Thanks, Firefighters Community Credit Union, always!
-Dawn B.
Jashira got me all set up with opening a new account and linking it to the old one – all over live chat. Super knowledgeable and took less than 10 minutes! Thanks so much for your help!
-Michele
Convenient, Easy-To-Use Features
Mobile App Features Include:
Branch and ATM Locator
Remote Deposit Capture (RDC)
Bill Pay
Apply For A Loan
Secure, biometric login
Quick Balance
Card Controls
*Remote Deposit Capture requires a minimum balance of $50 in your account. Not all members are eligible. Contact us for more information.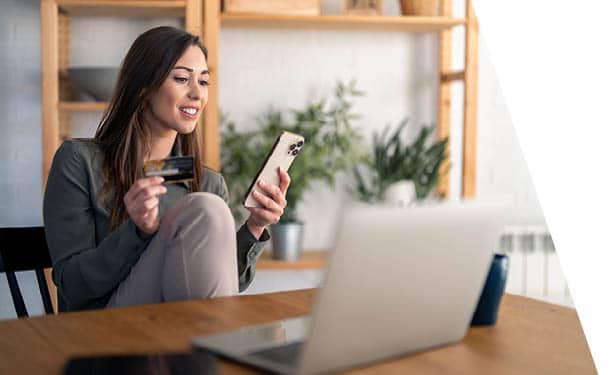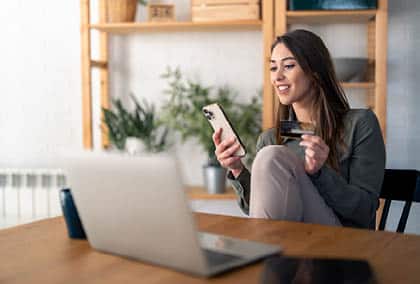 Need Help With Mobile Banking?
Check out our FAQ to learn more about mobile banking problems and troubleshooting tips.