You're Living the Good Life as a Member of FFCCU!
Membership at FFCCU has its perks! We try to save our members money whenever we can. Check out these exclusive savings. 
Not a member yet?
Cashier's Checks and Money Orders
Cashier's Checks and Money Orders are available for purchase at all branches. (Proper ID is required.)

A great tool for managing your valuables and important documents; safe deposit boxes are available at our Downtown Cleveland Branch.

Any friend of yours is a friend of ours! Refer a friend to become a member of FFCCU. When they join, you'll each receive $25*! Oh, and don't forget to fill them in on the awesome perks, services and products offered to members only!

FREE notary service is available to members at all FFCCU branches. (Proper ID required.)

We sure do love our members. In fact, we love our members so much that we throw them an annual Member Appreciation Day celebration! During the party, members are treated to in-branch goodies, giveaways, promotions.
Foreign Currency – Purchase or Exchange
Purchase foreign currency for over 100 countries thru FFCCU. Please allow at least 10 days before you travel for us to place this order. Unsure about how much currency you'll need? Opt for Currency Price Protection: purchase up to $2,500 and return the unused portion at the same exchange rate (available for most foreign currencies).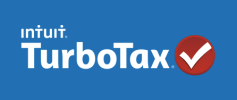 As a member of FFCCU, you can save up to $15 on TurboTax® — the #1 best-selling tax software. With TurboTax, you'll get your taxes done right and your biggest possible refund. Start TurboTax today for free! In order to receive your discount, you must use the link on our webpage here to access our TurboTax microsite.

Do you like to travel? Then we hope you'll take advantage of a great benefit for FFCCU members: a free standard membership in Credit Union Travel Club – a discount travel site exclusively for credit union members. You can book hotels, cruises, and more to virtually anywhere you want to go. Travel Club members save an average of $46 per night on hotels when compared to the "big name" travel sites!

Medallion Stamp/Signature Guarantee
When you need to securely transfer your assets, you can use a Medallion Stamp Signature Guarantee to authenticate the identity of an individual when they are transferring assets from one owner to another or other financial transactions. All owners must be 18 or older and present with at least one owner being a member of the CU. Owners must bring a valid government-issued photo ID. The owner/endorser must have the original document to be guaranteed. The value of the transactions cannot exceed $100,000.00. Other requirements may apply.

Our partnership with Enterprise Car Sales will help you find that perfect used car at an unbeatable price. Enterprise offers a wide variety of gently used cars, and all purchases are conducted using their haggle-free system. The price you see is the price you pay, and all cars are listed below retail values. When you're ready to buy, save time by getting your loan pre-approved with FFCCU. Visit an Enterprise location near you and find the car of your dreams! Call 888-CAR-SALES (888.227.7253) for more information.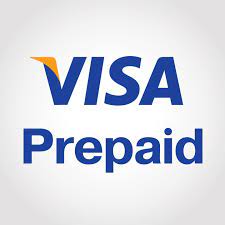 Prepaid Visa® Gift Cards*
Visa® Gift Cards are the perfect gift for that hard-to-buy-for person. They're available in any amount. They're ideal for birthdays, graduations, anniversaries, weddings, communions, or even as a reward for a great report card. Visa® Gift Cards can be used anywhere that accepts Visa®, such as your favorite restaurant, department store or movie theater. To purchase your Visa® gift card stop at your nearest FFCCU location. Some restrictions and fees apply, please call us for full details.
Everyone I have worked with at FFCCU (particularly the Parma location where I do my banking) has been fantastic. So many deserve props for going above and beyond. Thank you!
-Christine P.
Thank you to LeeAnn, for the prompt response to my online question. Our family has benefited from over 30 years of outstanding service with Firefighters Community Credit Union.
-Jeffery K.
Clicked the "Live Chat" button, asked my question, got my answer literally within a minute. THIS is what support from a banking institution should be like. Thanks so much for your help!
-Ryan M.
I cannot say enough good things about the individuals I have worked with – especially when my card number was stolen. The service I have had is why I have moved all my accounts to FFCCU. KUDOS!
-David H.
Melissa G. & Abby F. are the BESSSSSSSSTTTTTTT!! They helped me beyond the call of duty AND were super pleasant about it. My experiences at FFCCU are good, and these two are great!!
-William M.
Randa went above and beyond to help my 16-year-old get onto her mobile app. She was so helpful and kind. She is definitely #peoplehelpingpeople and #CUDifference!
-Donna P.
Thank you to Tonja, who was very professional, organized, and helpful in processing a refinance. The entire team has been the best experience in service out there.
-Dan F.
Jashira got me all set up with opening a new account and linking it to the old one – all over live chat. Super knowledgeable and took less than 10 minutes! Thanks so much for your help!
-Michele
Thanks to Elizabeth for tracking down the reason my debit card was being declined. After verifying my identity with care, she explained the problem, then lifted the hold. You go, girl!
-Hawk T.
I would like to thank Meghan T., for taking her time with a loan we needed. We were nervous about coming in, but she was very thorough and helpful. Words can't express how appreciated we felt!
-Alice & James D.
Thanks to Karen for helping me via Live Chat. She noticed I wasn't using my account to my advantage and offered me a suggestion to do so. You rock! Appreciate the chat feature and have used it often.
-Gigi
Beth at our Firefighters Community Credit Union branch location is the best! She took great care of us and was a step ahead of the whole process. Kudos to her for going above and beyond for a member!!
-Sandi K.