Coronavirus Outbreak: How to Keep Your Finances Healthy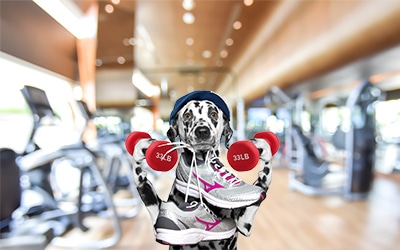 The Coronavirus (COVID-19) outbreak has wreaked havoc locally and globally. Aggressive social distancing rules have caused many to lose their jobs or experience a reduction in income. If you're worried about your financial health, you have every right to be.
However, you don't have to allow COVID-19 to attack your finances. Remain calm, and don't do anything that would jeopardize your money.
To help you keep your finances healthy and well, we're giving you the best ways to keep your financial health intact. You may want to implement them now if you're worried about how the Coronavirus will impact you financially.
6 Ways to Keep Your Finances Healthy
Review Your Health Insurance Policy
Health insurance companies have agreed to cover Coronavirus testing for free. However, some aren't waiving treatment fees. Those who have COVID-19 will experience mild symptoms that can be treated at home. But some may require hospitalization. If this happens to you or a family member, you'll want to ensure you can cover any costs you may incur.
Keep in mind that your policy probably includes a deductible you'll have to meet. You may even have high coinsurance costs for emergency room visits, especially if your is not in an out-of-network hospital.
Also, make sure you know the type of medical coverage you have and find out which hospitals in your area work with your insurer. The amount of money you may save by going to an in-network hospital may be significant.
Plus, it's a good idea to have enough to cover your deductible. If your employer offers a health savings account (HSA), and you have a high-deductible health plan, you may still be able to make contributions. You could put money aside and claim a tax deduction in 2020, so you receive the cashback sooner.
Start or Add to Your Emergency Fund
With the threat of income loss and potentially a recession, it's crucial to have a large emergency fund. If you don't have the funds to cover at least three to six months of living expenses, do what you can to start increasing your savings. You may have to eliminate nonessential spending for some time.
Since many restaurants, hair salons, and other businesses have shut down or have limited open times, it's easier to deposit money into a savings account.
You may want to use your tax refund to build your emergency fund. This way, your money will be available if you need it in the event the economy gets worse.
Contact a Certified Financial Planner
If you're unsure of how to handle your finances, contact a certified financial planner. You can ask them questions about your financial situation. And, you may bring any documents with you that you'd like them to review.
You and your circumstances will direct your conversation with your financial planner. For instance, you may want to review your investments. Or perhaps you have questions about your 401K. Your financial planner can provide you with tailored solutions for your unique situation so that you can keep your financial health in good shape.
Stretch Out Your Tax Payments
The IRS extended the federal income tax filing due date to July 15, 2020. You may also defer federal income tax payments due on April 15 to July 15 without penalties and interest no matter the amount you owe. This applies to individuals, trusts, estates, corporations, and other non-corporate tax filers, including those who pay self-employment tax.
File your taxes! If you owe the IRS money, you'll have more time to pay it. You may consider making installment payments. If you need more time beyond July 15, you may request a filing extension by filing Form 4868.
Check Your Credit Report
It's more important than ever to review your credit report. The number of scams and fraud has increased, so you need to ensure there are no errors on your reports. You'll also want to ensure your statements are accurate. If you notice anything out of the ordinary, contact your credit card companies.
So, review your credit reports from Equifax®, Experian®, and TransUnion® to ensure that your information is accurate. If you see mistakes, you can request corrections.
Use Cash Wisely
Some banks and credit unions have closed branch lobbies and have encouraged customers and members to use online and mobile banking along with the drive-thru. However, you do not want to drain your bank account. It's alright to take out some cash, but do not close your accounts. Stuffing your money under your mattress is not the solution.
If you're concerned about your money, speak to a branch manager or even a financial advisor. It's better to err on the side of caution vs. panicking and doing something you may regret, which may hurt your financial health in the long-run.
Look for Ways to Cut Expenses
If the Coronavirus has caused severe financial problems for you or you're worried about your cash flow, it may be time to cut expenses. For instance, you may want to scale back on take-out and prepare your food at home. If you have multiple online streaming services, you may want to cut back to two or three.
A good way to see which expenses you can cut is to review your bank account and card statements. Highlight the ones you don't need. You may find that you can live without some of them. Furthermore, you may want to do this every new year.
Beware of Scammers
Sadly, scammers and fraudsters seem to multiple in times of emergency or natural disasters. If you receive emails from people or companies you don't recognize, report them as spam or delete them. Do not click on any links because your computer may get infected with a virus.
You must also be aware of phone scams because they're usually targeted at the elderly. Do not send anyone cash. Do not give anyone your bank account or credit card numbers. If you don't recognize the people calling you, let your answering machine get it. If you have Caller ID, look at the phone number before answering your phone.
Don't Allow the Coronavirus to Harm Your Financial Health!
The Coronavirus (COVID-19) outbreak is a scary and unsettling situation. However, the most important thing to do right now is to remain calm. Resist the urge to panic because you may make decisions that may hurt your financial health.
The best thing for you to do right now is to protect your finances. Get help from trusted professionals, such as financial advisors and tax advisors. Also, speak to your employer about your healthcare plan and other programs that may be available to you. Focus on your health and the health of those you care about. Stressing out won't make the situation any better.
Did you enjoy this post? Please consider sharing it with others. Also, sign up to receive the latest updates.
Posted In: Tips For Managing Finances