Your Ultimate Guide to Applying for the 2023 Ignite My Future Scholarship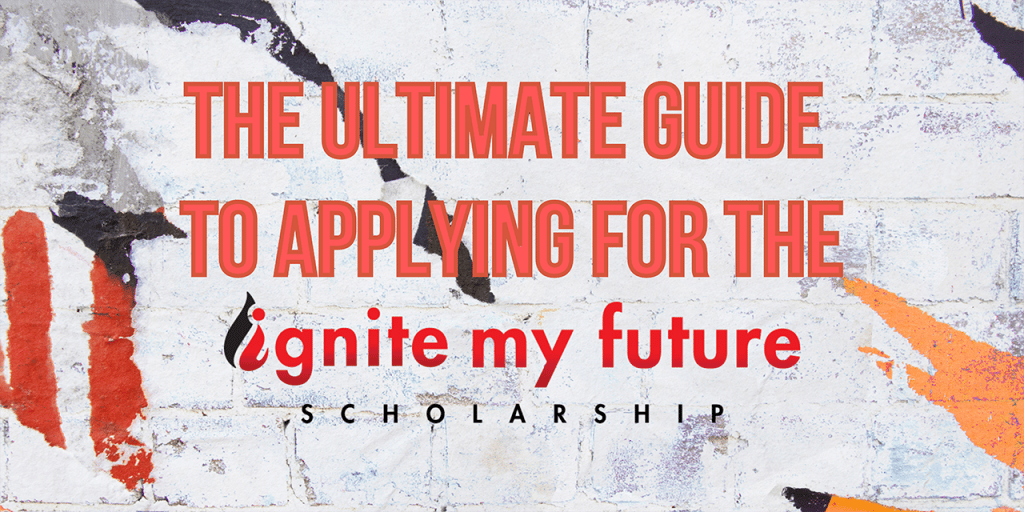 While you may not be thinking about how to pay for school yet, that fall tuition bill (for high school or college!) will be due before you know it. If you are a Club Ignite member, (or eligible to become one), you may be able to help fund your education with FFCCU's Ignite My Future Scholarship! You could earn $500 to put towards your studies. Here's what you need to know:
Am I eligible for this Northeast Ohio scholarship?
To qualify for the Ignite My Future Scholarship, you'll need to:
Currently be enrolled in grades 9-12
Be planning to attend a high school, college, trade school, or vocational program in the fall of 2023, where you will incur at least $500 of tuition expenses.
Be a member of FFCCU's Club Ignite Program. Not a member? Just become a member of FFCCU before the scholarship application deadline (which is January 31, 2023). If you are between the ages of 13-18, once you become an FFCCU member with a $5 share draft account, you are automatically enrolled in Club Ignite.
Plus, Club Ignite offers many great perks like the Club Ignite debit card that's just for teens, free access to our mobile app, 2.00% APY* on your checking account balance, contests, prizes, giveaways on our social media channels, and much more!
Do I Need to Write an Essay? 
As with many Northeast Ohio scholarships, you will need to write a 400 to 600-word essay about how you give back to the community when applying for the Ignite My Future Scholarship.
But don't fear; writing an essay doesn't have to be complicated. Remember to stick to the basic writing principles, including a beginning, middle, and end, and proofread as much as possible. If you have time, give your essay to a friend, parent, or teacher to read over and make sure you haven't missed any grammatical errors.
And finally, to write a powerful essay, it's a great idea to start with something that will "hook" your audience and finish with a strong conclusion. If you need more help with writing introductions, just look at some of these examples.
Of course, the most important part is to make it your own with your unique voice. It will allow the judges to get to know the real you!
Do I Need to Have Perfect Grades? 
While GPA is part of the overall judging, it is not the most crucial criteria. To be eligible for the Ignite My Future Scholarship you do need a minimum 3.0 GPA to be considered. However, because FFCCU is committed to people helping people, we place primary importance on the applicant's consistent commitment to their community through volunteer activity, as well as the essay response about why the applicant chooses to support the community.
Wondering why service is so important to FFCCU? 
Here are some quick facts to help you out:
FFCCU is a not-for-profit credit union with locations across Northeast Ohio.
That means the money the credit union makes is reinvested back into the credit union and its members.
Since service to members of the surrounding community is what FFCCU stands for, applicants must demonstrate a commitment to their community through volunteer activity.
Therefore, FFCCU is looking for students who help others!
What Kind of Volunteer Experience Should I Have? 
As long as you can demonstrate consistent, meaningful volunteer service, and community impact, FFCCU wants to hear about it!
Past recipients of the scholarship have helped with organizations like Girls Leadership Club, Eagle Scouts, various hunger centers, the Special Olympics, and PSR programs. Check out past winners here.
Remember to include the list of organizations you have volunteered with within your application, including dates of service, your role, number of volunteer hours, and a contact person.
If you have impacted the community around you through some form of volunteerism, you could be awarded one of three $500 Ignite My Future Scholarships!
How Much Time Do I Have to Apply? 
You still have a few weeks, but hurry; all Ignite My Future Scholarship applications are due no later than January 31! Remember to submit your application before the deadline.
To recap, this is what you'll need when submitting your application:
Your FFCCU Membership Number
Your Academic Transcript or Report Card to Demonstrate Your cumulative high school CPA
List of organizations you have volunteered with, including dates of service, your role, number of volunteer hours, and a point of contact.
Your 400 to 600- word essay on how you give back to your community.
Ready to Apply? 
Are you ready to apply now that you know what you need for the Ignite My Future Scholarship? Just click here to start the process now. Have further questions? Visit the Ignite My Future Scholarship page for any extra information. Good luck with your application!
*APY=Annual Percentage Yield. Visit https://www.ffcommunity.com/checking-accounts/advantage-checking for full terms and conditions.
Posted In: Uncategorized