Why It's a Good Idea to Have Vacation and Holiday Club Accounts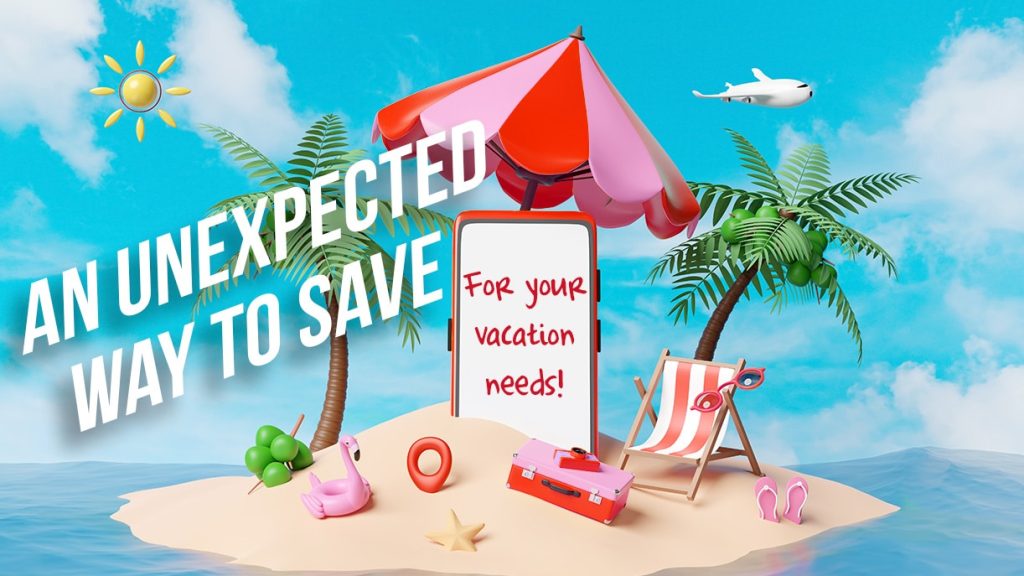 When's the last time you went on vacation. Go ahead. Think about it for a minute. We'll wait. If you can't remember, (thanks COVID!) then you probably need to get away. Of course, if the funds in your savings account are low, perhaps due to Christmas shopping, you may want to open vacation and holiday club accounts.
What are Vacation and Holiday Club Accounts?
Club accounts are essentially savings accounts that allow you to save money for any given duration of time. For instance, a $10 minimum balance is required to open a travel account with FFCCU. Also, if you want to receive a monthly dividend, you must maintain an average daily balance of $50 and the disclosed APY (annual percentage yield). Accounts can be opened anytime throughout the year.
When it comes to the holidays, you may go a little overboard with gift-giving. Hey! That's okay. Your family and friends are important to you, and you want to show them how much they mean to you. However, you may want to start saving early for the holidays. A holiday club savings account is an easy way to save for the holidays.
Why Would You Want to Open a Christmas or Travel Club Account?
Putting funds away each month through payroll deduction, direct deposit, or regular deposits can help you build your holiday or vacation account in no time. And, if you don't trust yourself to keep your resolution to save more money, club accounts can help you stay on the right financial track. You may wonder if you can withdraw money from a holiday club account. You can. However, you must close your account and can't reopen until the following October. In October, the funds are transferred to an account you designate and the savings begin again.
When the holidays come around, or the travel bug has bitten you, you'll want to have the extra money for holiday shopping or traveling. Club accounts are the perfect way to save.
An Example of Using a Travel and Christmas Club Account
Let's say you finally planned your London and Paris vacation. To help fund your trip, you decide to open a travel club account. You open a travel club account with $10 and then deposit $50 per month for 12 months beginning on January 1 and ending on December 31.
By depositing your money with FFCCU, you can earn a dividend rate of 0.01% and an APY (annual percentage yield) of 0.01%.
Shortly following December 31, you receive a direct deposit into your savings account, along with the interest you've earned throughout the year. With your extra savings, you're able to fund your British and Parisian vacation with ease.
On the flip side, let's say open a holiday club savings account. Under the terms, you open an account with $10 and then deposit $50 per month beginning on January 1, knowing that your funds will be dispersed on October 1. If you withdraw your holiday club funds earlier, your account will be closed at that time. And let's face it. You'll have less cash to spend on your loved ones.
If you keep your money in your holiday club account, you will receive a check on October 1. Or, you may transfer your funds to a checking or savings account using your ATM/VCC instead. Another option is to renew your Christmas club until you're ready to withdraw your money.
Club Accounts Make a Great Addition to Your Financial Planning
When it comes to financial planning, everyone can use a little help. By having club accounts, you can become more disciplined with your savings. And the good news is your money can roll over from year-to-year. That's right! You can build a nest egg to the point where you'll have saved more money than you thought possible.
If you need help with financial planning, you may want to make an appointment with Nichole Coyle, CERTIFIED FINANCIAL PLANNER™, at one of our branch locations. She'll come up with a plan that's in alignment with your financial goals.
It's never too late to start saving for travel or the holidays. In fact, you could have multiple accounts for just about anything, from pets to education, car, health, and more. If an emergency arises, you'll be glad you have your club accounts.
Saving for a Rainy Day or Future Goal is a Good Thing
Your mom or grandma probably had a Christmas club account with a credit union. After all, it's a fast and easy way to save. Whether you're planning a vacation of a lifetime or saving for holiday shopping, club accounts are a fantastic way to ensure you'll have the money you need.
If you're ready to open club accounts, stop into an FFCCU branch near you or call or text us at 216.621.4644.
Opening a club account is easy! You can visit a branch and ask a teammate about starting a savings account for your specific needs. Or, if you have online banking at FFCCU, you can set it up on your own! Just go to 'more services' and select "Open a Sub Account.' Start saving now and get ready for your future fun!
Sign up to get blog updates in our newsletter!
Posted In: Saving, Tips For Managing Finances