6 Reasons to Get Your Mortgage with a Credit Union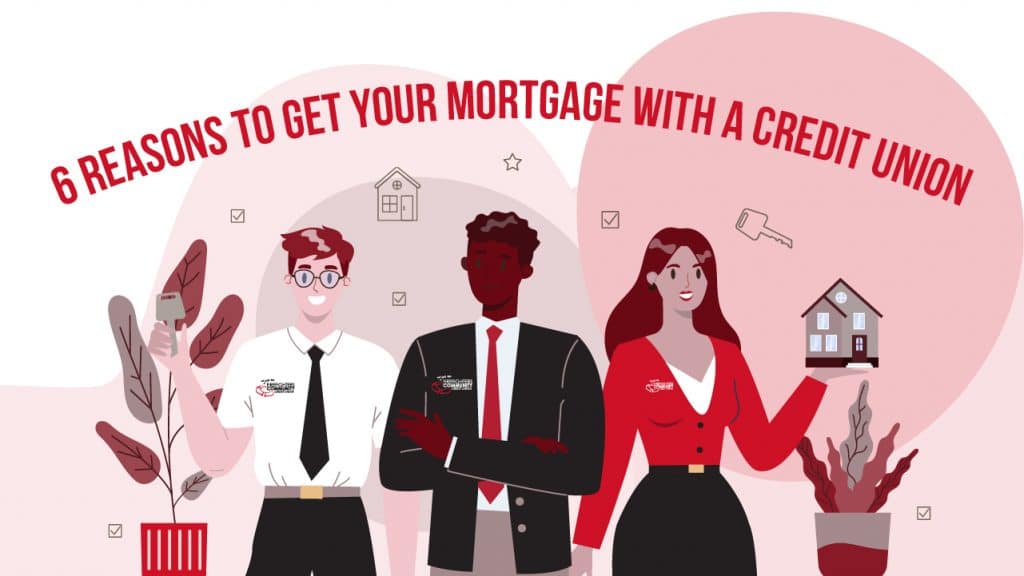 If you are on the house hunt, chances are you'll need a mortgage to go along with it. While you might be inclined to head to a bank or mortgage-specific lender, a credit union may be your best option. Here are six reasons why choosing a credit union for your home mortgage is a win for your house goals.
1. Better Customer Service 
Credit unions have members, not customers. Most credit unions live and breathe customer service, and you can see from their members how much they appreciate the knowledge and friendliness of the staff.
At a credit union, you'll work with people like Mortgage Loan Originator, Beth Meyer. Beth has been a part of FFCCU for over 25 years, working in many different areas within the credit union. Her experience and knowledge make her a pro at matching the right financial product with your individual needs. And because a mortgage is personal, it's important to tailor it to your lifestyle and financial goals.
2. Not-For-Profit Model Benefits You as a Member
Credit unions are not-for-profit organizations, which means they reinvest all their earnings back into the organization. In the case of a credit union, most of the investment goes back to the members in the form of dividends. There are no stiff suit shareholders earning millions of dollars on your dime – a lot of it goes back to you and other members.
3. More Savings and Fewer Complications 
You've probably heard that some lenders will sell off your mortgage as soon as it's closed. However, that's not likely to be the case with a credit union. Credit unions typically prefer to hold and service your mortgage, if they are able. What does that mean for you? You likely already know the people who hold your loan, and they are easy to contact if you have questions.
Additionally, by keeping your loan in their portfolio, you are less likely to experience escrow complications or payment problems that result in late fees. And even if these problems do arise, they are usually easier to resolve.
Since banks are for-profit, they often need to make financial decisions based on their shareholders. On the other hand, because they are member-owned, a credit union's main priority is serving their members.
4. They Have a Pulse on the Local Housing Market 
A community credit union, like FFCCU, is a local organization. Because they are headquartered where you live, they often better understand local housing availability and constraints. Sitting down with a home loan originator from a credit union is often a more personal experience. Rather than just processing a loan, they can help you understand where you may face challenges in your local market and get you prepared for the process.
5. A Lifelong Partnership 
A relationship with a credit union does not stop with getting a home mortgage. In fact, you may already have a great relationship with a team member at your local credit union! Since credit unions are focused on building a financial friendship with their members, they will strive to answer any additional questions you may have.
Additionally, unlike mortgage-only lenders, credit unions offer many other products and services. You can open savings accounts, auto loans, checking accounts, and so much more, making it your one-stop shop where you have personal contacts.
Get to Know Your Options
Remember, the team at your credit union has your back! They can offer guidance on what financial products are best for you. Maybe it's not the right time to refinance your mortgage, but a home equity loan or line of credit makes more sense. There are many home lending solutions, so it's important to understand what is best for your needs.
Consider your current situation and FFCCU for your mortgage or refinance partner. We'll show you the credit union difference. Ready to get started? Fill out our mortgage form to get started today.
Posted In: FFCCU News and Info, Home Buying, Mortgage