Why should You Vote in FFCCU's Board of Directors Election?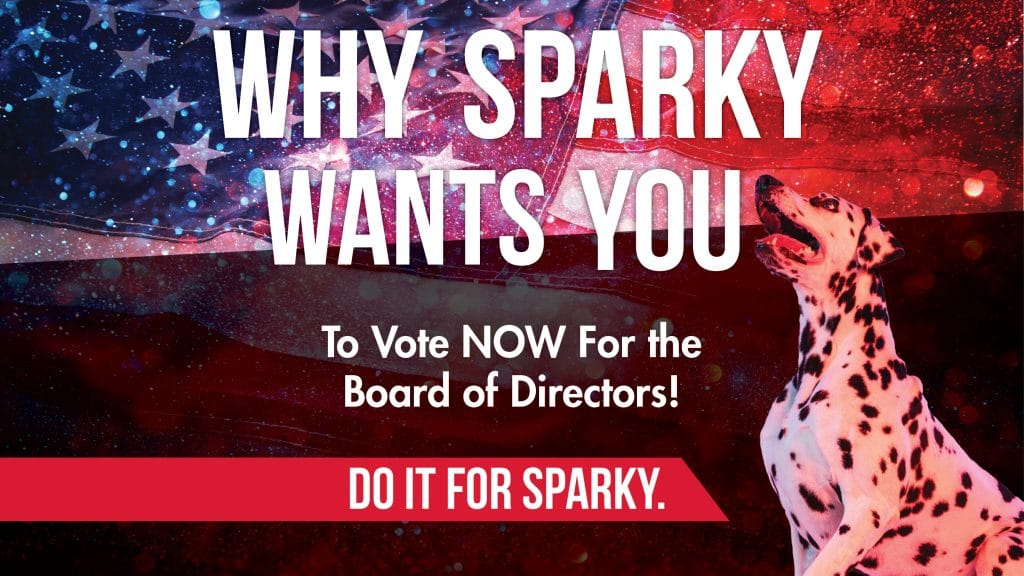 What do you imagine a board of directors looks like? You may picture starched-suit business people, far removed from the community and business they manage. However, at FFCCU we're different.
It's why we give our members the option to vote for the board of directors each year. Our board of directors is made up of members who have an interest and understanding about how FFCCU functions. Find out below why voting for your board of directors is critical for the success of your credit union.
Why is the Board of Directors a Critical Component for a Credit Union?
The Board of Directors represent the voice of the members. The board approves important decisions such as rates, promotions, policies and procedures, and offer guidance on the overall direction of the credit union.
How Many Votes do I Get? 
Each eligible member may cast one ballot for the board of directors annually. We don't base voting eligibility on how much money each member has in the credit union.
How Often do we Elect the Board of Directors?
At FFCCU, volunteers make up our 11-person board. These volunteers are members who are elected to their positions. Each year 3-4 board of director seats are up for election. Once chosen, each board member serves a three-year term. Board members must run for re-election when their term is up.
How do I become a Board Member? 
To be a candidate for the board of directors, individuals need to be a member of FFCCU for a minimum of one year and meet other engagement requirements.* The ideal candidates possess:
Honesty and tolerance of different views
Networking skills
A concern for the credit union's evolution and triumph
Ability to participate in board and committee meetings
Be inquisitive and work with individuals and groups
Complete given assignments, connect with the community, and self-evaluate their performance.
Who Currently Serves on the Board?
We have 11 directors that serve on the FFCCU board, and you can learn more about them here. Along with the board of directors, check out our management and executive teams!
If you are interested in getting to know the candidates for the board of directors for the 2022 election, check out their biographies here.
Is there a Board of Directors at For-Profit Banks?
Yes, for-profit banks have a board of directors, but those individuals are not elected by people who bank there. Instead, shareholders choose the board of directors. As a result, the board often takes the shareholders' opinion into consideration first. Credit unions are different because they let you decide who runs the ship!
 Get to Voting Right Now!
As you can see, the board of directors play an important role in the everyday functions of a credit union. It's why you, as a member, have the power to decide what happens in your credit union!
Don't delay voting for who you think will lead your credit union to a prosperous future.
*Members eligible to vote for the board of directors must be at least 16 years of age and in good financial standing with the credit union. Members who are joint on a primary account, but do not hold their own primary account are not eligible to vote. Estate accounts are not eligible to vote. Board candidate eligibility is based on length of membership and other engagement factors. For complete conditions visit: (https://www.ffcommunity.com/boarddirectorvote)
Posted In: Board of Directors, FFCCU News and Info