How to Save Money for Wedding Financing in 2022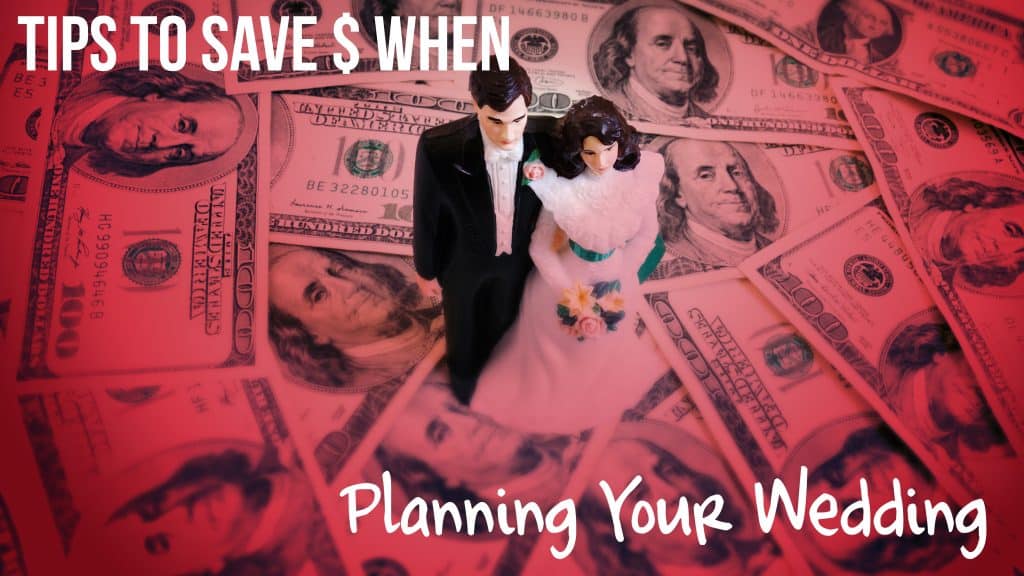 If you are planning your wedding financing this year, you may be in for a challenge. After more than a year of postponements due to Covid-19, the industry has seen a huge increase in demand for weddings and large events. As a result, the demand for every aspect of the industry is higher than ever and many brides and grooms have more limited options for everything from wedding dates to food to venues; it's a true "wedding boom," according to Brides magazine.
So how do you plan the perfect day on a budget? Check out these nine tips:
Tips for planning your wedding financing in 2022: 
Make Decisions Quickly 
With everything from dresses to venues to flowers to food in high demand, be ready to make quick decisions, so you don't lose out on the ideal location or vendor. No one wants to rush these things, but it could prove worse to miss out on the best opportunities. If it seems like it will be a good fit, jump on it.
Start Saving Early for Your Wedding Financing 
Since the average wedding cost is $27,000, it's essential to start saving early. The earlier you start saving, the less you will worry about not having enough cash for your designated wedding budget.
With a savings account or club account, you can direct deposit a certain amount each month to help reach your goals. If you prefer having a more hands-off option, you could try opening a certificate, also known as a CD, to take advantage of a higher APY.* With various term lengths from 3 months to 5 years, you're bound to find one that works for you, and at FFCCU, our certificates offer up to 1.25% APY! *
DIY Your Wedding 
You could save extra cash with some simple tricks and still have an elegant wedding. Instead of having individual escort cards for each guest, make a cute seating chart! Another great idea is having a serve-yourself beverage station instead of paying for the entire bar experience. Just get creative with your wedding and remember that the most important part of the ceremony is the memories you will create, not how much you spend.
Keep Your Guest List Small 
While you may dream of a lavish wedding with hundreds of guests, it's sometimes a good idea to scale your list down to your favorite people. Plus, with fewer people, you'll have more time to spend with those guests that matter the most.
Prepare for Inflated Costs During Your Wedding Financing
Prices are high with the after-covid boom, so prepare to be open and flexible with vendors as they help you work within your vision and budget. Asking for an all-inclusive package or even offering a vendor free advertising at your wedding could help cut the cost. While you may not get exactly what you want for your budget, it'll still be a memorable event.
Hire a Wedding Planner 
Even if it wasn't in your original plan, now is the time to hire a wedding planner. They have all the insider information, and an experienced wedding planner could be the key to the day of your dreams, particularly in this very different planning situation.
However, on the other hand, if you're planning a smaller event and don't require as many moving pieces, having a wedding planner could be an unnecessary added cost. It's best to see what works for your budget first before deciding you need additional help.
Be Flexible with Dates 
Because of such high demand, finding a date could be the most challenging part of your wedding planning. Be flexible and think outside the box with alternate weekdays (Friday instead of Saturday, for example), offseason, and non-traditional event times. You'll have more options to choose from, and you could save a bundle.
Consider your Guests 
Once you've nailed down a date, let your guests know! Get your save-the-dates out as soon as possible, giving your guests plenty of time to navigate what is likely an extra busy wedding season.
Downsize the Cake
If you're already serving other desserts, you may not need a large, tiered cake with all the embellishments. As a bonus, this gives you the chance to pick any dessert of your choosing — such as cupcakes, cookies, or cake pops, and could save you money.
Plan Your Perfect Day and Finance Your Wedding! 
Planning a wedding this year requires patience and flexibility like never before. No matter how challenging planning in 2022 can be, staying focused and making quick, sound decisions will be the most significant factor in pulling off your wedding financing.
To learn more about how to budget for your upcoming wedding, visit FFCCU. We can help you start saving today by setting you up with a club savings account to help you reach your goals. Plus, if you already know what year your wedding will be in, you can take advantage of our certificates with our rate match or .30% APY* on a 3-month certificate! Start planning for the future, and you'll have the ceremony of your dreams!
*APY=annual percentage yield
Posted In: Saving