Coming in July: The FFCCU Parma Branch
Our Broadview Heights branch will be moving down the road to a brand new branch in Parma! It will be less than a mile away and have so many new features. In mid-2019, the brand new building will be opening at 1222 W. Pleasant Valley Road, Parma (between McDonalds and Mr. Chicken).
With the new building comes many new things! We will be able to offer Drive-up services, a slick new ATM, plenty of easy access parking, 4 private offices, a self-service coin counter, and much more. Also, we will be introducing a new service delivery model where every employee will be able to assist with your every need from cashing a check to applying for and closing a loan – six days a week! We believe that with this new building, many great things will be possible!
Not a member? No problem!
Remember, we're not just for Firefighters! Joining FFCCU is easy and offers you all kinds of perks including the opportunity to earn interest on a checking account! We also offer online banking and have our own mobile app! You can learn more about becoming a member here.


The new branch will be opening on July 1, 2019. Share in our excitement by following us on Facebook for updates and pictures of the progress. We will also be communicating additional info on our website and by email (subscribe to the Dispatch e-Newsletter!) as the opening gets closer. Stay tuned for more on this!
Construction update: June 19th, 2019 (newest images at the top)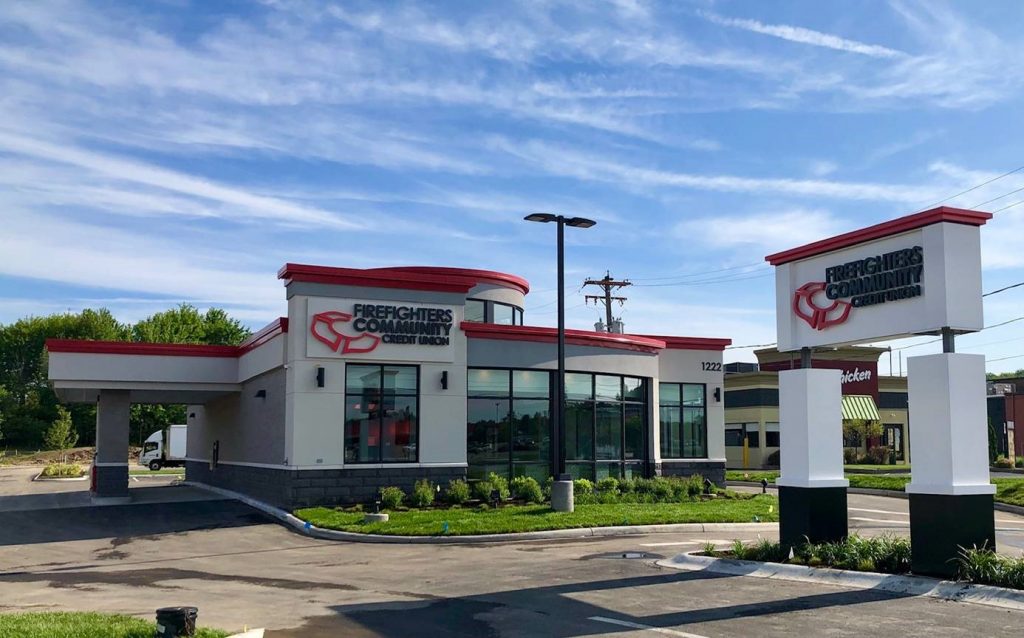 What the building will look like when finished:
Posted In: FFCCU News and Info, Local Events