What You 'Auto' Know about Buying a Used Car: You Should Ask These 11 Questions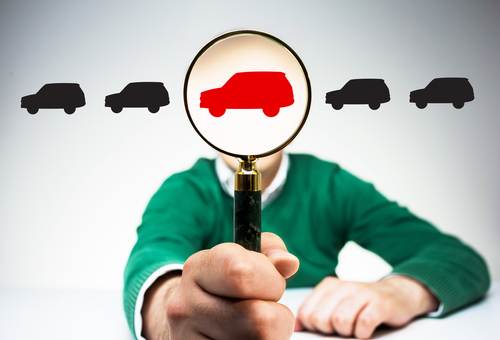 You may be ready to get a new car, but you may not spend the money. Who can blame you? After all, you may be saving for a dream vacation and don't want to use the money on a brand new vehicle. However, you may consider buying a used car, but you may have a lot of questions.
Before you apply for a used auto loan, you'll want to ask some questions to make sure you don't drive away with what's known as buyer's remorse. Keep reading to learn more about buying a used car.
So, You're Buying a Used Car
Today, you can buy certified pre-owned luxury vehicles, aka used cars that may have the bells and whistles you want, and some you didn't even know you wanted.
Before you shop online for a used car or contact your nearest auto dealer, you may want to 'pause' for a moment. After all, you don't want to rush into anything. And knowing before you spend a penny can save you time and money in the long run.
So, check out these questions you may want to ask an auto salesperson about buying a used car.
Ask These 11 Questions
What's the Used Car or Truck's History?
It's important to know a car or truck's history before you buy it because you want to ensure that you're getting a safe vehicle. Here's what you want to know:
How many people owned the car or truck.
Where the car or truck came from.
Was the vehicle in an accident?
Was the car or truck in a flood or other natural disaster?
The number of miles the vehicle has.
Any maintenance on the vehicle.
Your seller should be able to provide you with the history of the car.
Who Has the Title?
A title shows that the person selling the car or truck owns it (it's not stolen), they have the right to sell it and that the real owner isn't going to walk into the dealership and demand their vehicle back. The title also shows the vehicle identification number (VIN), and if the car was damaged or labeled as a salvage vehicle. The information should be on the used car's history. However, the title is the official document.
May I Have the Vehicle Inspected?
It's a good idea to get a third-party inspection, even if you buy a used car from a dealer. Most sellers probably wouldn't conceal known defects. However, a certified mechanic is human and may have missed something. Ask your auto salesperson if you can get a vehicle inspection. This way, you can have peace of mind.
Did Anyone Smoke in the Car?
Smoking isn't good for you or a used car. Plus, the cigarette smoke damage goes way beyond the smell. It's sticky and can cling to the upholstery, rubber, glass, and vinyl. Also, cigarette smoke yellows and contaminates surfaces, leaving deadly chemicals behind. You may also find ash and burn stains within the vehicle.
Were Pets Transported in the Used Car or Truck?
Pets are adorable! However, they can leave behind claw marks, nails, dander, hair, and bodily functions that may damage the interior. Even when a used car is cleaned from top to bottom, pet refuse may still linger in the nooks and crannies and become difficult to remove altogether.
Did or Does the Vehicle Have Any Recalls?
Sellers aren't obligated to tell you if a car or truck brand or model has a recall or even multiple recalls. But you still want to ask about them. And a reputable dealer should disclose if a vehicle is under recall, which may include anything from improperly installed hoses to a faulty fuel system. If you have a car or truck's VIN, you can enter it into the National Highway Traffic Safety Administration's (NHTSA) tool and check for safety issues and recalls.
Is the Car or Truck Still Under Warranty?
A used car for sale may still be under all or part of the original warranty. And when you buy a vehicle from a dealer, they must give you information about it. But keep in mind that any agreement you make overrides that which was applied to the previous owner. Warranties that exist may be full or limited. Even though states guaranteed 'implied warranties'; there are several variations of them. It's important to ask your dealer to explain
Is There a Spare and Jack?
A spare tire and jack are considered standard safety equipment, so make sure your *new* used car has them. Spares are not universal; therefore, they aren't as standards as jacks. Make sure the used vehicle you want to buy has both and that they work correctly. If they're not included, ask if you may purchase them.
When Was the Last Emissions Test?
Northeast Ohio residents must get an emissions test for their vehicle, depending on the model year. Ask your dealer when the used car or truck you want to purchase had and passed an emissions test; ask to see the paperwork. This way, you can rest easy that you won't have any surprises after you drive off of the lot and before you register your new vehicle.
Were There Any Aftermarket Modifications?
If you have your eye on a used car, find out if the previous owner(s) made any modifications. Cosmetic modifications include new paint color, new upholstery, an upgraded sound system, a spoiler, and more. Performance modifications include a raised suspension, performance tires, braking system, and more.
Keep in mind that some aftermarket modifications, such as tinted windows and exhaust may affect the vehicle's legal status. If done incorrectly, the installation of low-quality parts done can make a car or truck dangerous.
What is Your Return Policy?
When you buy a used car from a dealer, ask about their grace period or return policy. Most provide you with a timeframe so that you can decide if you really like your new car or truck or to make sure the vehicle functions properly. If an auto technician missed something during the inspection, you should be able to return the vehicle.
You Can Find Great Used Cars for Sale!
Getting a used car may make sense for your lifestyle. After all, you can buy a fantastic vehicle at a fraction of the cost of a new one. Plus, you won't take a hit on the depreciation because the previous owner already did that. The main thing to remember when buying a used car is to ask questions! You want to make sure you're comfortable with your purchase. Otherwise, you may end up regretting your certified pre-owned vehicle.
If you're ready to buy that vehicle you've had your eye on, talk to us about getting a used car auto loan. We'll give you the best rate for your credit!
Did you enjoy this post? Sign Up to Get Blog Updates!
Posted In: FFCCU Services, Lending, Lending