Build Equity In Your Home With These Five Home Improvements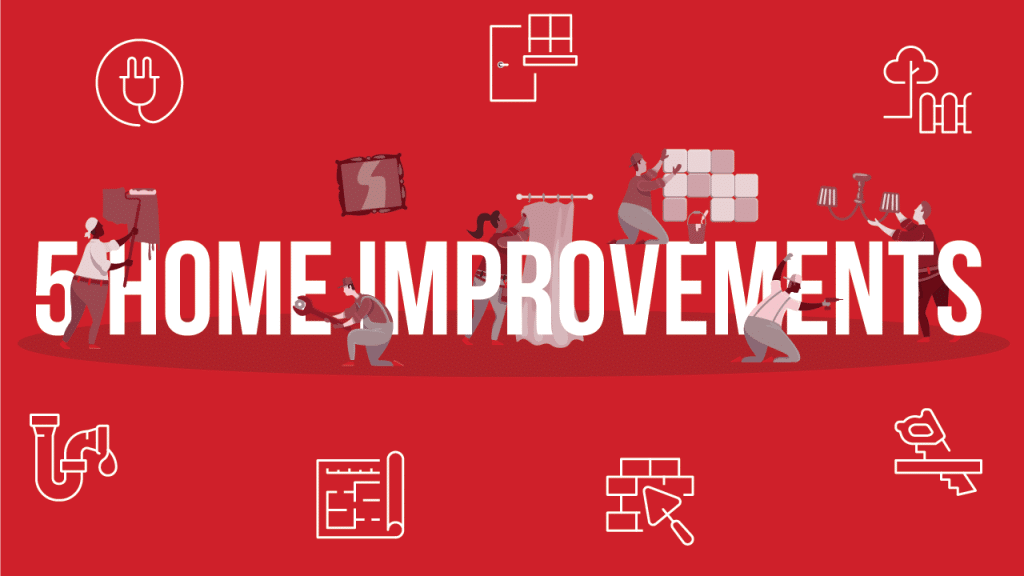 Owning a house is a long-term investment, and the goal is to have your property appreciate while you enjoy living in it. Upgrades and updates can help you increase your home's value more quickly. When thinking about remodeling your home to increase its value, consider these five projects:
Landscaping
From buying a few new plants to sprucing up your landscaping, now is the time to reimagine your outdoor spaces and add to your curb appeal. Landscaping and curb appeal stand out to people looking for a new home. It doesn't matter if you have fantastic décor inside; having unattractive landscaping will deter a future buyer (if you are thinking about selling your home). According to CNBC, potential home buyers decide within 30 seconds upon arriving whether or not the property has purchase potential.
Kitchen
Who doesn't love a nice, clean, and updated kitchen? Modernizing your kitchen can add equity to your home. It doesn't have to be a complete kitchen remodel from the ground up either. You can simply refresh the wall color, re-paint the cabinets, update your faucet. Better yet, you could just update all the appliances.
Bathroom
Spruce up the most used room in your home. Bathroom remodels are considered to be well worth the money to most homeowners. If your bathroom is outdated, now may be the time to give it a facelift! Giving this essential space in your home, some much-needed love can build equity in your home and increase the value.
Energy-Efficient Windows
Have old windows that have cracks or don't add efficiency to your home? Think about installing brand new windows. Not only will it increase the value of your home, but you may also see some of your utility costs go down and could end up saving you money on your heating and cooling bills!
Finish Your Basement
Take advantage of the unused space in your basement by finishing it. You can quickly turn the space into an additional rec room or den! If you do this it will not only increase your square footage but will give you additional space to spread out.
If you need assistance making any of these home remodels or additions, consider taking the equity you already have in your home with a home equity loan or line of credit to turn your house into your dream home or get it ready to sell.
Are you feeling a bit overwhelmed after reading this post? Take a deep breath and check out How to Tackle Your Next Home Renovation Project: Get the 411 on What Needs to be Done.
P.S. Did you like this post? Share it and sign up here to receive helpful information each month right in your inbox.