How to Tackle Your Next Home Renovation Project: Get the 411 on What Needs to be Done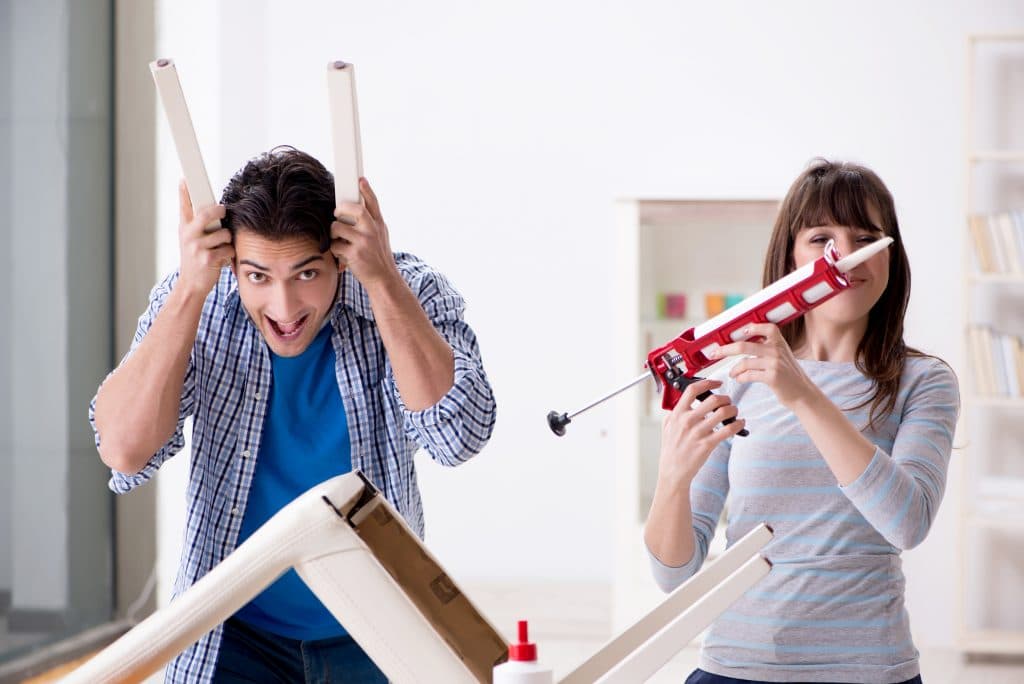 Whether you are refreshing a paint color, completely upgrading an existing space to make it more functional and inviting, or creating a brand new space, don't let the thought of starting a home renovation project overwhelm you.
We've laid out six essential renovation tips to think about before you begin.
Define the Scope of Work 
You've decided on what space is getting an overhaul; now, it's time to list everything that needs to be replaced or done to complete your renovation. If you are redoing your bathroom your list could look something like this:
Replace tile floor
Buy new vanity and sink
Repaint walls
Clearly defining what needs to done will help you prepare a realistic budget and minimize unexpected expenses.
Create a Budget 
Let's talk about money. Once you've defined the scope of work needed to complete your home renovation project, it's time to see how much it will cost you. Make sure to shop around for what you need. Lowe's, Home Depot, and Menards are good benchmarks when comparing the cost of supplies.
When you've chosen supplies, take a moment to list it all out. Doing this provides a visual guide on what you plan on spending throughout the entire project.
If you prefer a pen to paper approach, grab your favorite notebook and pen, and get to work. If you want an electronic alternative, Excel, and sites like Trello or Evernote can help.
Decide on What You are Willing to Splurge On
Maybe you saw a unique and fun mosaic tile pattern you're longing to incorporate in your design, or you'd love a smart fridge to make your grocery shopping easier. After you've shopped around for comparable pricing, and made your budget, see if there is room to splurge on something you really want. Allocating project funds to splurge on something early in the game will reduce impulse buying later.
Who Will You Hire?
You know what you want, but can't do it alone, so it's time to bring in the pros. Deciding on who to hire is critical because the wrong decision can leave you in a lurch. Now is the time to do your homework. Do you hire a contractor or individual subcontractors? Do you know of someone who does quality work and charges less?
Ask your family or friends who have gone through a home renovation project similar to yours for a referral. Call local businesses in your area to get a quote. (A good rule of thumb is to get at least three quotes when comparing pricing.)
Check out their google or yelp review. Do they have a 4-star rating or above? Do they have references they can provide for you? Reading about other people's experiences with them can help you make an informed decision.
Prepare to be Inconvenienced
There is always a period when you will be inconvenienced with any home renovation. Setting a clear timeline with your contractor or the person completing the project will help you know what to expect so you can make arrangements.
If you think the inconvenience will be too much to bear, consider staying at a hotel for the duration of the project.
Keep A Positive Attitude 
Most likely, some things will pop up that are out of your control during your project, like an item you purchased doesn't arrive in a timely fashion, thus delaying the project. Take a breath, and when things get complicated, know that the finish line is in sight. Make sure to spend some time on yourself doing things that keep you de-stressed and positive.
Happy Remodeling!
Want to use the equity in your home to finance your project? Contact us today to talk about what loan is best for you.
P.S. Did you like this post? Share it and sign up here to receive helpful information each month right in your inbox.
Posted In: FFCCU Services, Lending, Lending