Why you Need a Dare 2 Compare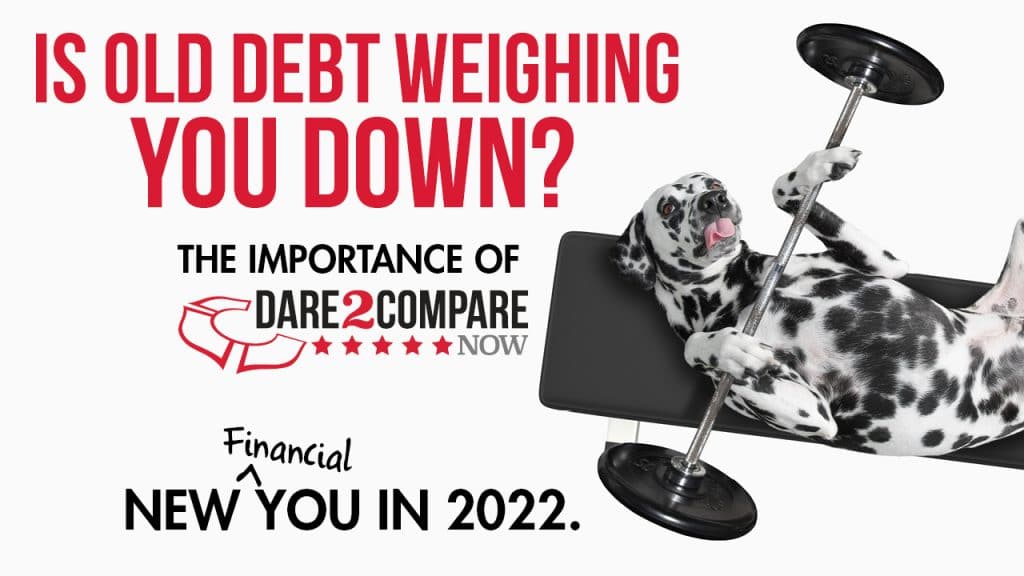 As we enter the New Year, it's a perfect time to take a look at your finances. Financial situations can change faster than the snowfall in January. So, you might not be taking advantage of all your options when it comes to saving your hard-earned cash. At FFCCU, we offer our Dare 2 Compare challenge, where we'll sit down with you, review your accounts and see if we can save you money. (You'll be surprised over how much you can save!) Still unsure? Check our the following four circumstances: if they apply to you, Dare 2 Compare may be a great fit!
1. You Have Increased Your Salary
If you have a loan with a high balance or high interest rates, you could be paying hundreds or thousands of dollars in interest over the life of your loan. That rate or term may have been a necessity when you first took out the loan. However, if you're now in the position to put more money towards your principle or qualify for a lower interest rate now that you've built some equity, it is time to look over your finances and see if you could save money.
2. You Have Improved Your Credit Score
If you've improved your credit score recently, you may qualify for a lower interest rate on your loan. Along with a lower interest rate, you may also qualify for a line of credit. Since your credit history gives banks and financial institutions insight into your financial health, it often changes what lending options are available to you when you improve your credit score.
3. You're Trying out a New Budget
If your New Year's resolution is to spend less and save more, talk with an FFCCU teammate. Sometimes, having multiple savings accounts can help you save extra cash by paying out additional dividends. If you are ready to save money for travel or emergencies, it's time to talk to one of our Financial Service Representatives to set up your accounts to best meet your goals!
4. You're Interested in Investing
If you're looking towards the future, now may be a good time to consider a Money Market account, a traditional IRA, or a Roth IRA. If you are unsure where to start or which account is the best option for you, it's time to sit down and talk with us. Through our Dare 2 Compare challenge, we find the best way to save you money, so you'll have more cash available to invest.
Dare 2 Compare!
Unsure if an account review is for you? Read stories from our members on how we saved them money. Now is the time to learn about your finances and start the New Year strong. Just visit our Dare 2 Compare page.
Posted In: Dare2Compare, Tips For Managing Finances