Ways to Avoid a Cash Downturn with a Money Market Account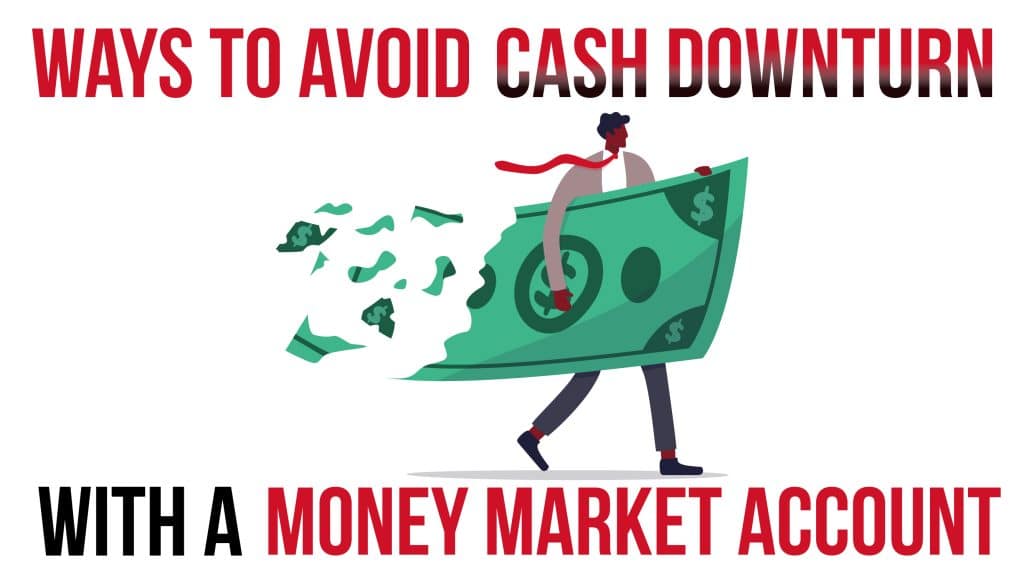 With this crazy economy, it's more important than ever to stash some emergency cash. Thankfully, there are lots of great options for those looking to save. One fantastic choice is a money market account.
What's a Money Market Account? 
Think of a money market account as a combination of a savings and checking account. Remember, a money market account is not a money market fund. Money market funds are more risked-based and are not insured. A money market account is a safe place to store your savings where the money you deposit is always guaranteed. Your principal, plus any interest you earn, is always available to you when needed.
Why Open A Money Market Account? 
Now that you know what a money market account is, you may be wondering if you should invest in one. Here are five ways a money market account could help you during a cash downturn.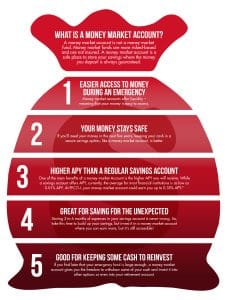 1. Easier Access to Money During an Emergency
During a plunge in the stock market, you never know what is next. Money market accounts offer liquidity – meaning that your money is easy to access. At FFCCU, you can withdraw or transfer funds from a money market account three times per month without any charge.
Unlike a certificate of deposit, you do not need to wait for a money market to mature to access funds. Some financial institutions will also offer check-writing and ATM withdrawal privileges as soon as you place a minimum deposit in a money market account.
At FFCCU, you can access your money market account through online banking, mobile banking, or your phone.
2. Your Money Stays Safe 
While you may be enticed to look for stock and other investment opportunities, these can be quite unpredictable, particularly during the economic roller coaster of the last several years.
If you are nearing retirement age or are considering accumulating savings for an emergency, education, or down payment, you may need to access your money sooner rather than later. If you'll need your money in the next five years, keeping your cash in a secure savings option, like a money market account, is better.
Your Money Market Account is insured. At FFCCU, your deposit is insured through American Share Insurance (ASI) for up to $250,000 per account.
3. Higher APY than a Regular Savings Account 
One of the main benefits of a money market Account is the higher APY you will receive. While a savings account offers APY, currently, the average for most financial institutions is as low as 0.01% APY.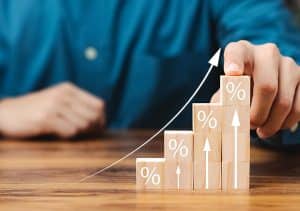 At FFCCU, your money market account could earn you up to 0.35% APY.* If that doesn't seem like much, consider this example.
Let's say you have two savings accounts with $10,000; account one earns 0.01% APY while account two earns 0.35% APY. Both accounts compound monthly:
After a year, account one is now worth $10,001.
Account two is worth $10,035.06. That's a difference of $34!
Now, imagine if you deposited $100 monthly into account two for a year. You would be left with $11,237.33!
As you can see, a more significant APY helps build your savings!
4. Great for Keeping Your Savings for the Unexpected
Many wonder if another recession is just around the corner with inflation rising. A study from TD Ameritrade has estimated a 50% chance a recession could occur this year.
While you may feel secure now in your job, things may change rapidly. You may find yourself in these circumstances with large corporations laying off their workers.
That is why saving NOW is important rather than waiting until later.
Storing 3 to 6 months of expenses in your savings account is never wrong. So, take this time to build up your savings, but invest it in a money market account where you can earn more, but it's still accessible!
5. A Good Option for Keeping Some Cash to Reinvest 
With a rapidly changing economy, having a larger emergency fund may be a top priority right now for you.
If you find later that your emergency fund is large enough, a money market account gives you the freedom to withdraw some of your cash and invest it into other options or even into your retirement account.
You can also deposit cash into your money market account as often as you want, so you can look at your financial portfolio and determine what works for you.
Save Better with a Money Market Account! 
Ready to build your savings with a money market account? Click here to learn more about FFCCU's money market account options. And right now, earn up to 0.35 APY! *
*APY=annual percentage yield. Minimum balance required, visit ffcommunity.com for full terms and conditions. 
Posted In: Uncategorized