5 Ways to Live Your Best #Van Life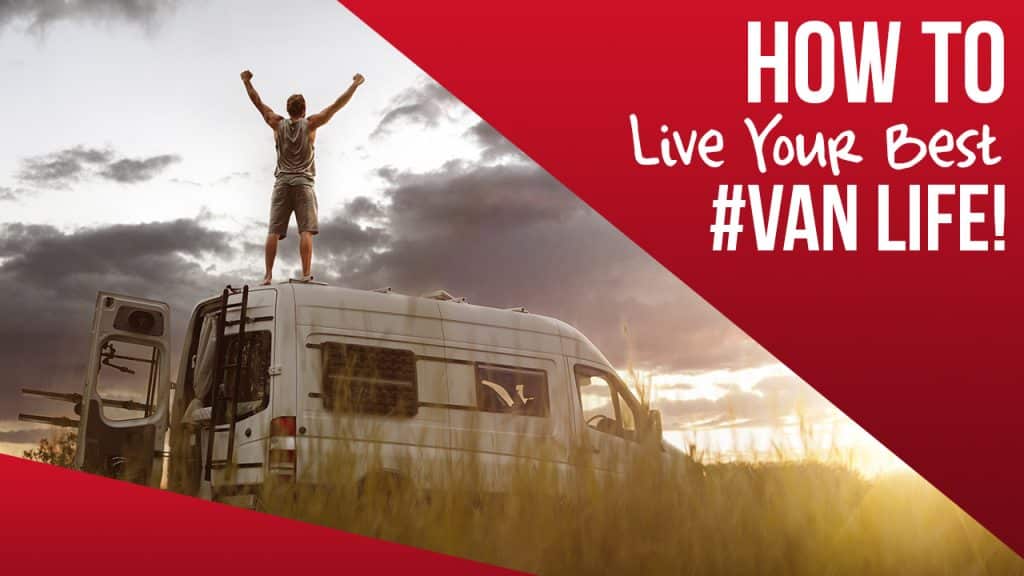 After two years in a global pandemic, many people have made a shift to make life on the road a permanent way of life. In fact, the 2019 census saw a 38% increase for people living full-time in their van, RV, or boat, and why not when they can travel, work, and play from their very own mobile home base?
In an age when working remotely is more of a reality than going into the office daily, living full time in a van is feasible. Thanks to van lifers in 2020, the famous Sprinter van from Mercedes-Benz jumped in sales by 22.5% — a statistic that only verifies the rising popularity of this lifestyle. If you envy those that took the plunge, maybe it's time to start preparing for your dream van life.
Of course, there are a few things to consider.
Since living in a van has become increasingly popular, getting reservations at campgrounds is not as simple as rolling into an open spot in the middle of the night. Preparing and planning several steps ahead is necessary for the ever-changing landscape of van-lifers. Here are five tips to keep in mind when planning your van adventure.
How to (and not to) Work Remotely While Traveling 
Once upon a time, road tripping full-time seemed like it could only be obtained through retirement or a winning lottery ticket, because the 9-5 gig called work kept you in one location. But, since the pandemic began, it's become a much more common way to live because you can work from anywhere. As with any remote work, there are wrong and right ways to work from a vehicle. Motor Biscuit offers these helpful do's and don'ts:
DO set up a designated work area
Convert the dining room space or even a closet into a dedicated office.
DO make sure you have a reliable internet connection
Almost as important as having a workspace is having a good internet connection, no matter where your travels take you. Many camper or van owners have multiple phone lines or mobile hotspots. A Wi-Fi booster might also be a good option to receive the best connection possible. While most campgrounds offer Wi-Fi, it might not be a strong enough signal for someone trying to work remotely.
DO hone your time management skills
Developing some serious time management skills is extremely important for being able to work efficiently in your van. Set an appropriate work-life balance by creating a strict schedule and following it.
DON'T drive and work on the same days
Separate driving days and working days so as not to overwhelm yourself. Working remotely and traveling can both be stressful, so try not to do both on the same day.
Enjoy The Journey on Your Adventure with Van Financing Options 
Most of all, remember to enjoy the freedom and flexibility that a future van life may give you. If you're looking for your next vehicle to take with you, don't hesitate to contact us at FFCCU about financing a new or used auto loan. We offer competitive rates and can help you hit the road much sooner than you think!
Posted In: auto loans, Lending