Outdoor Toys: How you Can use a Recreational Vehicle Loan for so Much more Than a Motorhome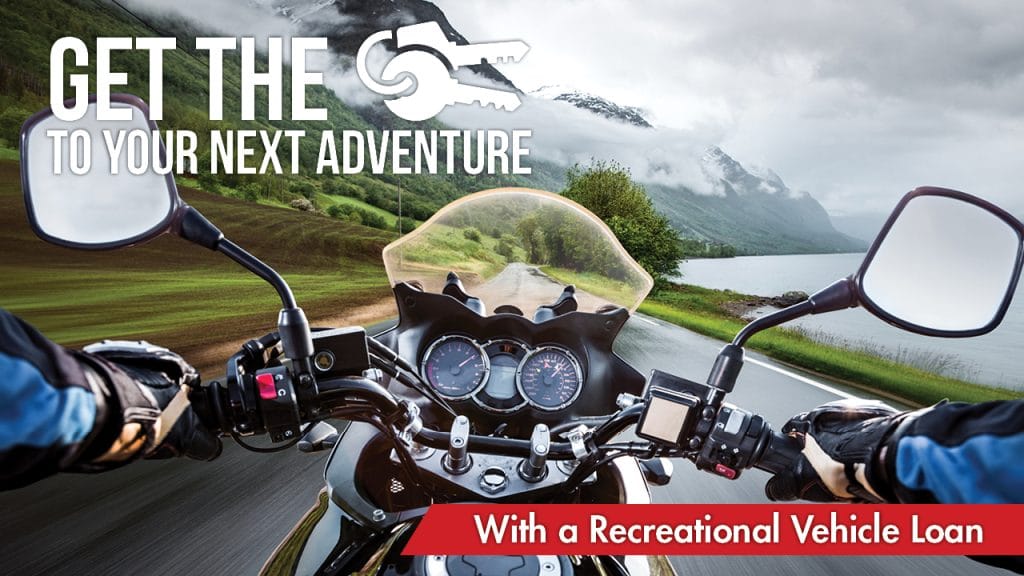 Have you had your eye on a motorcycle or been itching to buy a jet ski? Maybe you'd love to go off-roading in an ATV, but you wonder how you'll pay for it. The answer: a recreational vehicle loan. You may have thought these loans were just for big motorhomes or RVs. If so, think again! Recreational vehicle loans are great for those toys that are almost within financial reach, but you want to be able to pay off over the course of a few years. Interested? Here are five reasons a recreational vehicle loan might be for you.
1. You Love to Live on the Water
If you've been itching to cruise around Lake Erie, a small boat or jet ski may be just the thing. Plus, smaller watercrafts won't break the bank and are easier to store (you can even keep a jet ski at home if you have an extra garage bay). It's like a vacation away from home when you bring your entire family to the lake. And, with FFCCU's affordable interest rates, you're way closer to your dream than you realize.
2. You Need a Heavy-duty Vehicle.
Whether hauling lumber or exploring some dirt-filled trails, an all-terrain vehicle could help you leap right into the action. While you may associate an ATV as just a fun accessory, many people use these vehicles to quickly clean up snow, fertilize a field, or even cut the grass. With new ATVs offering many attachments and features, it's a multipurpose machine. So an ATV may be the summer accessory you need, whether you want one for entertainment or work.
3. You're about the Cruising Lifestyle
Nothing beats a warm day riding around on a new motorcycle. If you've always wished for one of these cool bikes, now is the time to treat yourself by getting a recreational vehicle loan.
With so many motorcycle options, you could have a bike for dashing around your city or taking long road trips. Consider what you'll use your bike for before financing it. If you're all about going off-road, you'll need a bike to handle treacherous trails. However, if you are more interested in taking your time around the city, maybe a moped is more your style. With summer crawling nearer, it's time to take advantage of the great weather and follow your next adventure on a motorcycle.
Now is a great time to think about financing your bike. Getting a preapproval is a good option so that you have an idea of your financial situation. At FFCCU, we'll help you with the preapproval process for your new ride.
4. You Want to Camp in Style, but not go over the Budget
While a big, fancy, and expensive RV may not be in your budget, you can save more by getting a simpler travel trailer. These types of RVs attach to the back of your SUV or truck and cost less than a motorized RV. Also, you'll save on gas!
Plus, if you're only interested in camping a few days out of the year, spending big bucks on an additional travel accessory is probably not worth it. You'll still have the experience while not overspending your budget by getting a smaller recreational vehicle loan.
Ready to Hit the Road or Water with Your RV Loan Financing!
If you're ready to stop imagining and start living your recreational vehicle aspirations, now is the best time to get an RV loan before the summer begins. Count on FFCCU to help you secure your new toy! Contact us now by filling out our loan application form or calling or texting 216.621.4644.
Posted In: FFCCU Services, Lending