Buying a New Home This Month? Read these 10 Tips!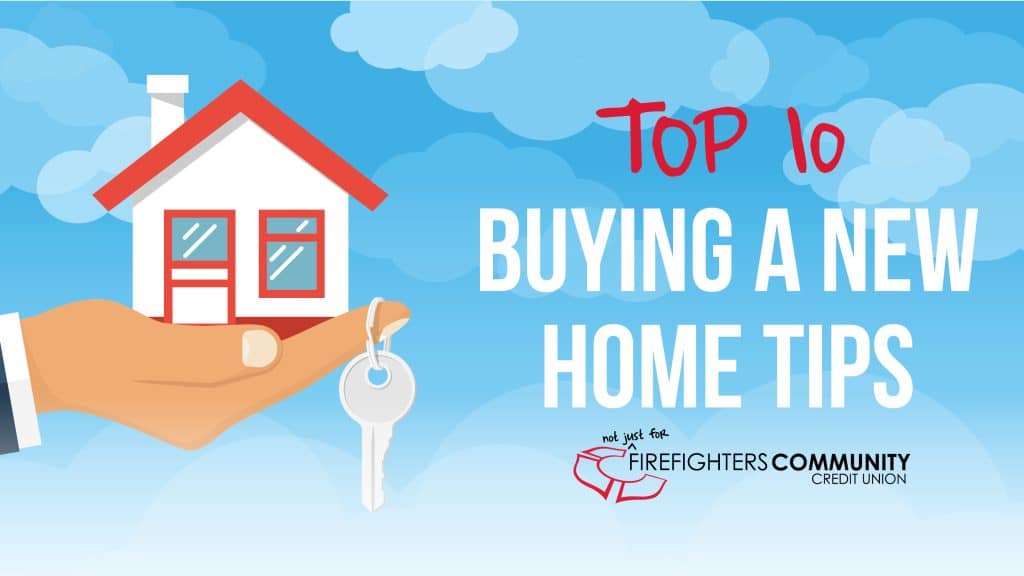 Are you buying a new home this year? Since the beginning of the pandemic, the housing market has exploded, bringing both low-interest rates and low housing inventory. Whether you're a first-time homebuyer or already own a home, it's a good idea to be prepared.  
Keep reading to learn more about buying a new home this spring. 
Top 10 Buying a New Home Tips
Before you rush out the door and drive around neighborhoods, you'll want to have a game plan. Let yourself daydream about your new home. Imagine what the outside and inside would like. Picture your landscaped front and back yards. Can you see the flowers, trees, and shrubs?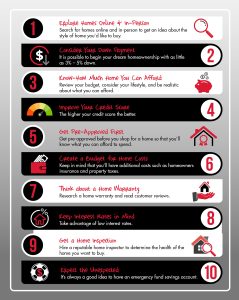 Explore Homes Online & In-Person
You'll want to search for homes online and in-person to get an idea about the style of home you'd like to buy in the new year and what it should contain. For instance, do you want a one-story, two-story, or three-story home? Do you prefer a craftsman? Or maybe you'd like a Cape Cod? How many bathrooms and bedrooms should your new home have? What about a basement? Consider all of this, such as the school system and other criteria. Once you have your information, start searching online and check out different neighborhoods you'd like to consider. 
Consider Your Down Payment
If possible, it's prudent to spend 20% of your home's cost as the down payment. That's $40,000 on a $200,000 home. If you cannot do so, it is possible to begin your dream of homeownership with as little as 3% – 5% down. The nationwide down payment average is around 12%. Keep in mind that because of the current competitiveness of the market, it may be more favorable if you have a 20% down payment. You'll also incur fewer payment requirements and stipulations, such as private mortgage insurance or PMI.
Know-How Much Home You Can Afford
How much home can you afford? You'll want to make sure you can pay the monthly mortgage amount, so don't look for homes that may be out of your price range. You may want to consider "three times" your income. For example, if you and your partner make a combined income of $100,000, you most likely could afford to spend $300,000 on a home. But the question is, "Should you?" Review your budget and be realistic about what you can afford.
Improve Your Credit Score
A very good credit score ranges from 680+. If yours isn't that high, don't panic. Take steps to improve your credit score. For example, you can pay off debt quicker, refrain from taking on new credit card debt, etc. The higher your credit score, the better because lenders consider it during the mortgage process.
Get Pre-Approved First
It's a good idea to get pre-approved before you shop for a home so that you'll know what you can afford to spend. However, you may not want to spend what a lender approves you for. Again, look at your budget and choose a price range that's comfortable for you. Consider using a realtor instead of spending countless hours searching for a house online and losing out on homes. A realtor can help find a "hidden gem" not advertised on the internet. You may not even know your dream house exists if not for a realtor! 
Create a Budget for Home Costs
Keep in mind that you'll have additional costs such as homeowners insurance and property taxes. If the home you want to buy is located in a development with an HOA (homeowners association), you'll want to consider the cost along with flood insurance (if the home is in a flood zone) and insurance for a pool if the home has one.
Think about a Home Warranty
Also known as a home service contract, a home warranty is an annual agreement that offsets the cost of major items such as electrical, plumbing, heating and air conditioning, and many home appliances. Research a home warranty and read customer reviews. Don't be persuaded by gimmicks because if they're too good to be true, they probably are.
Keep Interest Rates in Mind
Another thing to keep in mind is interest rates because they can affect the real estate market due to their volatile nature; Rates have been historically low since the beginning of the pandemic but are starting to increase. You may want to take advantage before mortgages rates continue rising in 2022.  
Get a Home Inspection
The new home you've fallen in love with may have old problems. For instance, the foundation may have cracks, and the roof may need a few shingles or even need to be replaced. The only way to know for certain is to hire a reputable home inspector. While an inspection may set you back $300-$600, the cost is often well worth it. Some homebuyers chose to forgo this inspection because of the competitive housing market, but it's not worth skipping this vital step just to land the home! You might miss several red flags in the process. 
Expect the Unexpected
As with anything in life, you want to expect the unexpected. While you may think your current home is in great shape, you never know what could happen, from an unexpected, flooded basement to major appliances breaking. This is why it's a good idea to have an emergency fund savings account with at least six months to one year of savings so that you can cover unexpected costs.
Will You Resolve to Buy a New Home This Year?
Let's face it. Buying and moving into a new home in the new year is exciting. However, you'll want to make sure your finances and credit score are in good shape. Also, consider where you want to live, the style of home, old vs. new construction, etc.
Enjoy your new home! 
Contact us at FFCCU to start your preapproval process or refinance an existing loan. We'll help you in this competitive market! 
Posted In: Home Buying, Mortgage