Four Reasons Refinancing Your Auto Loan Could Work for You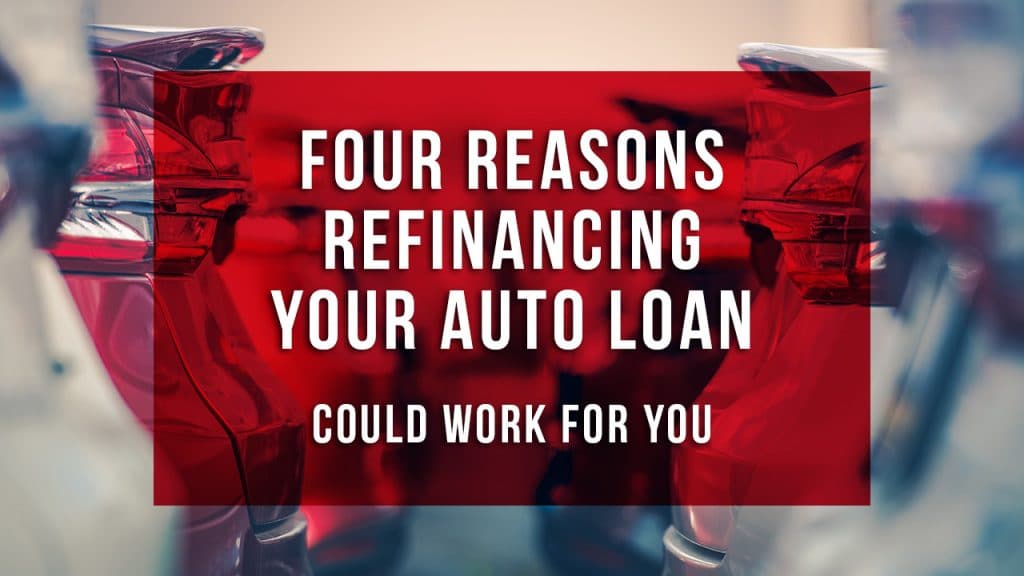 There have been many economic changes throughout the pandemic, including low-interest rates, stimulus payments, and supply shortages. But, low-interest rates won't last forever. Here are four reasons you may consider refinancing before the rates creep up again.
1. You Want to Lower Your Interest Rate
If your credit score has improved or interest rates have dropped since you took out your loan, you may save money by refinancing. At FFCCU, we can review your credit and payment history and may be able to refinance your vehicle loan at a lower interest rate, saving you money in the long run.
For example, let's say that you currently have a $30,000 car loan with an interest rate of 6.07% for 72 months. During the first year, you will pay $1,703.39 in interest. If you were to refinance your loan after that first year at an interest rate of 3.50%, you would pay an additional $2,353.98 in interest over the remaining 5 years of your loan, for a total of $4,057.37. If you had simply repaid your original loan, you would have paid $5,868.85 in interest. So, by refinancing, you would be able to put $1,811.48 back in your pocket!
2. You Need to Change Your Monthly Payment
Sometimes life happens, and it would be great if you could change your loan payment. Refinancing allows you to extend, or shorten, the length of your loan. This means you're not stuck in a monthly payment plan that no longer works for you. However, keep in mind that extending your loan term may increase how much you'll pay for your car in total.
On the flip side, maybe your income has increased and paying off your auto loan is a top priority. By refinancing, you can increase your monthly payment and shorten your loan term, allowing you to pay off your loan faster and reducing how much you pay in interest overall.
3. You Are more Auto Loan Savvy than When you First Purchased a Vehicle
Sometimes, the excitement of buying a new car surpasses other considerations, and you end up with unnecessary add-ons or the wrong loan terms for your situation. Now, those hasty decisions are costing you more. But, since buying your last car, you've become more financially savvy. Now's the time to take that knowledge and find a deal that works for you.
4. You can Add or Remove a Co-borrower or Co-Signer
Perhaps you needed a co-borrower or co-signer on your car loan when you were younger, especially if you did not meet your auto loan's credit or debt-to-income ratio (DTI) requirements. However, refinancing is the way to go if you only want the auto loan in your name now. On the other hand, if you would like to add someone to your existing loan, refinancing gives you that option.
Get Your Auto-Loan Refinanced!
Ready to refinance? Consider FFCCU. We offer competitive rates, flexible lending terms, and for a limited time, you could score $150* cashback when you refinance your loan with us! At FFCCU, we consider the whole picture of you as a person, not just your credit score, and work hard to provide you with an auto loan payment that fits your budget at the lowest interest rate possible. Call, text, or apply online today!
*Terms and conditions apply, visit ffcommunity.com for complete details. Offer ends 4.16.22.
Posted In: auto loans