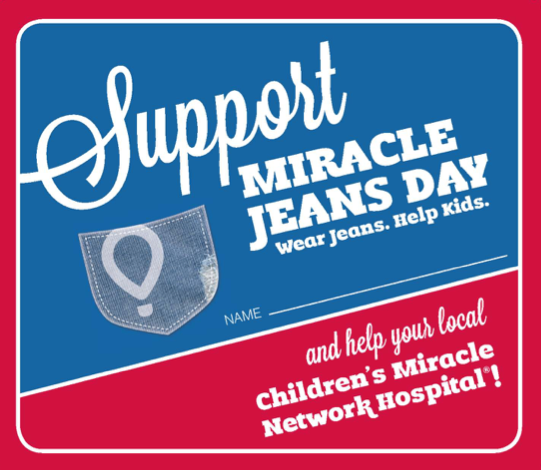 Did you know you have got the power to save a life?
Wednesday, September 12 is Miracle Jeans Day, which means FFCCU teammates will be wearing their favorite jeans to help raise funds for local children who need special medical help. You can participate too! Visit any branch to make a donation! All donations will benefit Rainbow Babies & Children's Hospital, our local Children's Miracle Network Hospital. When you contribute $1 before September 12, we'll post your name on a Miracle Jeans Day balloon icon in our branch!
Want to see who your money is helping? Meet the kids who are counting on us at CMNHospitals.org. Every dollar makes a difference, and when we all come together – employees and members alike – those dollars add up quickly! We hope you join us.
Find a branch near you to visit and donate!
Posted In: FFCCU News and Info