6 Steps To Adult-Level Financing
It's a good thing we learned about things like rhombuses, isosceles triangles, and covalent bonds in high school, right? We tend to use this knowledge on a daily basis and it often saves our lives. Without courses that covered this stuff, we would have had to learn useless things like how to be financially stable, how to do our taxes and what kind of deductions we can claim, how to build credit, or what we need to do to buy our first home. Knowing these kinds of things could never help us as much as having the ability to identify the hypotenuse of a right triangle.
But let's say you do want to learn more about these real-life applications and become financially savvy. Where do you start?
You start with the basics. This is Adulting 101 and there is plenty you can do to reach Adult-Level Financing! 
1. Create a plan and stick to it.
Decide where you want your finances to take you and compare that to your current financial situation. Do you want to pay down your debt to become debt-free? Maybe you want to improve your credit score in hopes of getting a good rate on a loan you'll need soon. Sometimes you have to break costly habits, like going out for lunch every day, or even sell some possessions to get you out of the red. Whatever your goals are, we can help you reach them. Just contact us to set up and Account Review and we'll do everything we can to help you get your finances in order.
2. Automate savings.
It's a lot easier to resist spending money if you never see it hit your checking account. Set up an automatic transfer each paycheck from your checking account to savings. Hold on to that money for a possible future emergency, down payment on a car or house, or keep it ready to help pay off any debt you might have.
3. Carry cash.
Swiping a credit or debit card can make spending money feel a little too easy. Pulling out dollars for each purchase forces you to be more aware of how much you're spending. Take out only a set amount of money each week to help stay within your budget and cut down on impulsive spending. If you're trying to build credit by using a credit card, use the cash method for times you might be tempted to overspend or buy impulsively, like going out with friends for drinks or going shopping.
4. Improve your credit score.
A poor credit score will hold you back financially, even if you've cultivated healthy budgeting and spending skills. Pay off lingering debts and be sure to pay off all new expenses promptly to improve your credit score. You may want to consider setting up automated bill pay, so you don't accidentally miss payment dates. Check out our Great Rate card if you plan on keeping a balance, or are looking to consolidate debt. You can transfer balances from your high-rate cards to the Great Rate card for $0 and have a 1.99% APR on balance transfers for 12 months.* Read our Know Your Credit blog post to learn more about managing your credit score.
5. Contribute to a 401k.
Does your employer offer a 401k? Do they match a certain amount of what you put in? A common number is 3%, meaning that when you put 3% of your paycheck in (pretax) they'll match that number to essentially double your contribution. It's a good practice to use their match as your minimum amount. If you don't have a lot of debt to worry about and can afford more, go for it! Most 401k retirement plans offer some resources to help you choose your investments or charge a fee to do it for you. This is up to you, but a safe route to start until you make a decision or get more acquainted with the types of investments is to choose a "Target Date Plan." Target Date Plans are an assortment of investments that start out focused on growth and tend to become conservative to focus on stability as your target retirement date nears.
6. Build financial literacy.
You can't be financially well if you don't know how to be. Consider utilizing podcasts, books, articles, and shows that teach financial concepts. You may benefit from our other blog posts: Know Your Credit, Using Science To Break Expensive Habits, and Ready To Buy Your First Home? For a more hands-on approach, you can meet with us for an in-depth Account Review.
Transfer to a Great Rate for $0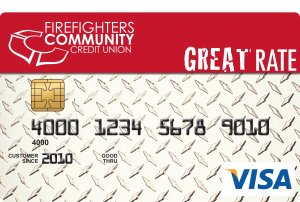 Transfer your balance from any credit card for $0
1.99% introductory APR for 12 months*
No annual fee

---
Schedule an Account Review
Meet with a friendly FFCCU Teammate to see if we can help you save.
*Rate is good for 12 months after first balance transfer occurs. After the introductory period ends, the Variable APR applies. The 1.99% APR applies to balance transfers only, not new purchases. Learn about our VISA Credit Card Rates and Interest Charges here.
Posted In: Tips For Managing Finances