Shopping on Facebook & Beyond: Tips for Safe Social Media Shopping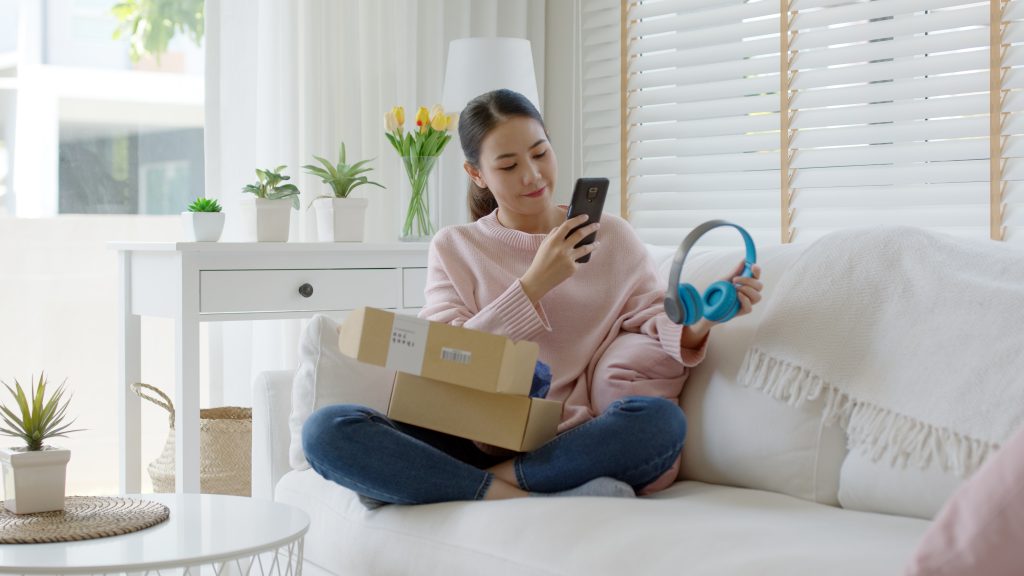 Shopping on Facebook (and its sister platform Instagram) is on the rise. Whether it's buying locally through the adventure that is using Facebook Marketplace or going from trend to transaction over Instagram's "Shop on Instagram" feature, social shopping might soon be a prevalent part of our lives.
When it comes to advertising and sales, social media platforms have begun cutting out steps and are now acting directly as the sales storefront. Instagram, Facebook, Pinterest, and Snapchat are the major pioneers to date. New ways to buy items and transmit funds electronically means a new method for scammers to take advantage of as they constantly probe to steal your money and identity.
Social media channels can be a convenient and reliable way to shop – so long as you take some precautions and know the risks. Ahead is information to help you buy safely on social without falling prey to the many clever and convincing criminals who are logging in with you…
SCAM ADS ON SOCIAL
Ads and offers fill every pixel of space that social media platforms will spare. It was inevitable that some of those ads would connect you to scammers! Criminals will create fake websites and ads impersonating real brands with often strikingly good offers. After entering your personal and payment information, these bad actors will take your money and never send the product you thought you were purchasing. Even worse, you transmitted personal data and payment info to the scammers, who will likely abuse that info in other ways!
This isn't a rare occurrence, either. according to a report from the Federal Trade Commission made in 2021, over a quarter of all fraud victims identified social media ads and communications as the source of a scam. But as far as stopping these scammers, there isn't much of a chance. Leveling any real consequences against the fake accounts is very difficult to do. Even getting them banned from a social media platform is barely a temporary solution, as they will crop up under a new name and try again.
One of the best ways to avoid scammers is to buy directly from the in-app storefront – like the "Buy on Instagram" portal. In this case, shopping ads will take you to another part of Instagram, rather than a third-party website. Since in-app storefronts are managed, vetted, and to some degree insured by the social media platform, you have recourse to report scammers and will likely get your money back if an incident occurs. Purchase protection policies might not cover every item or retailer, so it's worth doing a bit of digging to be sure (this is particularly true when shopping on Facebook Marketplace if you are buying via in-app payment).
SHOPPING ON FACEBOOK: MARKETPLACE PERILS
Shopping on Facebook Marketplace has been a popular way for individuals to make a little money by selling unwanted items at deal prices. In many cases, Marketplace sales are made locally and in-person. This poses unique risks as some users will ask for payment in advance or insist the buyer come to a non-public location – both are definitely red flags! However, moving from the all-digital platform to a personal interaction also has some advantages. If you find a trustworthy seller, a cash transfer is free of many of the vulnerabilities that affect digital purchases. But without Facebook's in-app payment methods serving as a mediator, there are limits to your protections in the case of fraud. It's possible that Facebook will ban scammers and bad actors, but you are unlikely to get your money back.
SOCIAL SHOPPING SAVVY
While shopping on social certainly carries its risks, that doesn't mean you should log out and find another way to get a good deal! With a little care and foresight, you can shop confidently from any of the various social platforms. Here are a few tips to keep in mind:
IF IT LOOKS TOO GOOD TO BE TRUE, IT LIKELY IS:

Huge discounts or wildly underpriced items being presented in ads should be an immediate red flag. In the worst of cases, these are outright scams. Other times, the item will arrive, albeit much later, in poor condition, with unusual sizing, or appearing quite different from how it was presented online. If you haven't heard of a retailer or they seem suspicious, a good Google search or a little detective work with the help of the Better Business Bureau will help you decide if an astounding deal is worth the risk.

AVOID DIRECT LINKS:

Even if an ad isn't suspicious, it's a good practice to visit a retailer's website directly. Clever "look-alike" scams will appear to be genuine ads from a brand but take you to a false yet convincing page. If you key the authentic retailer's website into your browser and don't find the special offer, there's a good chance it was a fraudulent link.

PAY WITH A CREDIT CARD:

Credit cards vary in their protections but typically have some level of fraud prevention measures and, to some degree, will protect and even reimburse users in the event of a scam. On top of this, many cards feature apps and tools to track usage or provide alerts if suspicious purchases are made using your card number. For some online criminals, the real goal is to get your credit card number, not just to rip you off on a single purchase!

ASK FOR HELP:

Whether you're inquiring about how legit a discount online vendor is, or just having a second adult around for an in-person transaction made while shopping on Facebook Marketplace, leaning on your friends and family for help in making smart social shopping decisions can be worthwhile.
In short: verify retailers, examine offers closely, and shop through methods that are certified by an authoritative company (like shopping on Facebook and paying directly through the app), ideally with a credit card. Practicing a bit of caution will put you in the best position to avoid getting scammed.
For more details, we recommend this article from the Federal Trade Commission that offers some in-depth advice for buying online in general:  https://consumer.ftc.gov/articles/online-shopping#keep
Posted In: Ignite, Tips For Managing Finances