Fall Vacation Ideas – Travel on a Budget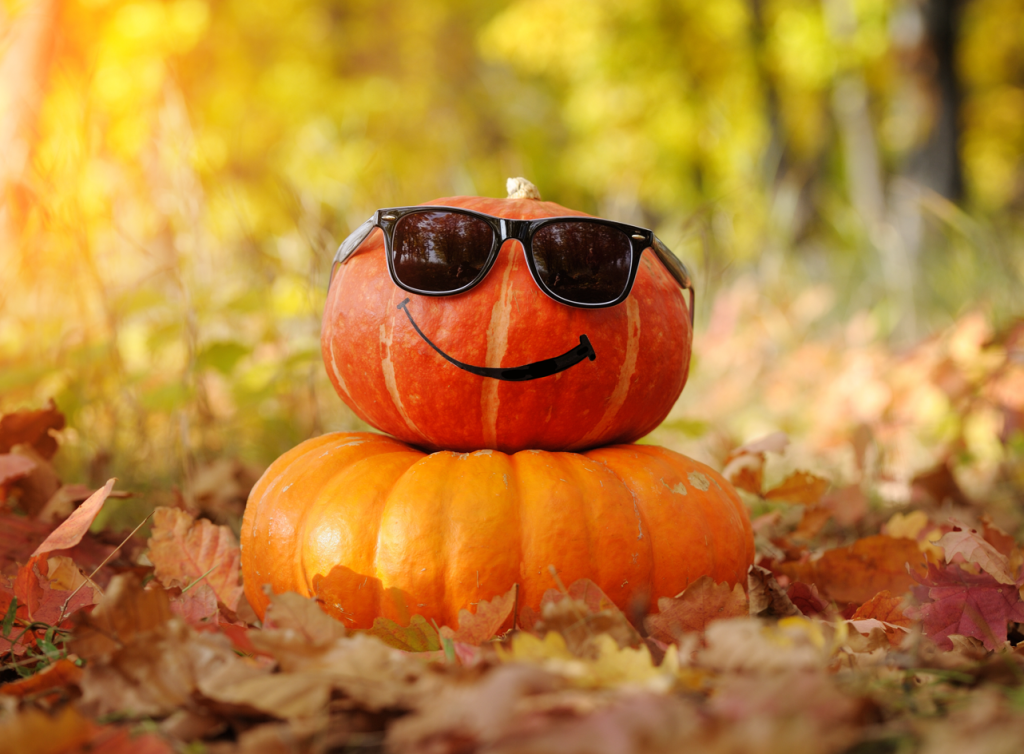 At the first dip in the temperature, out come the plastic ghosts and pumpkin drinks! Like it or not, autumn vibes are upon us, and for those still scrambling for fall vacation ideas, that's putting the pressure on! This week, we feature an article from our friends at the Ohio Credit Union League with some tips for keeping a lean budget while enjoying your seasonal travel.
There's been a resurgence in travel for business and personal leisure in 2023 as more Americans return to their 'new normal' following a global pandemic. Booking.com polled Americans on preferred vacations, and 88 percent would favor a nostalgic getaway, while 80 percent would prefer a community-minded trip, or a destination that will not blow the budget. While assembling your fall vacation ideas, keep in mind that fall and the holidays are a great time to plan a vacation – which makes them the most expensive months to book a flight, hotel, or rental car. But with a bit of planning, you can enjoy a trip that provides years of memories without lingering debt.
Fall Vacation Ideas to Keep You On Budget
Below are some suggestions for a frugal fall foray from the Travel Channel:
Travel during the off-season – Tours, lodging, and even food is often discounted during travel "off-seasons." Consider trekking through Europe in the winter (now is a decent time to start planning) or visiting the Caribbean during the summer and early fall months (although this is considered hurricane season, so travel with caution!).
 Fly on an off-peak day or time – Flights generally cost much less on Mondays or Tuesdays than on Thursdays or Fridays. Also, keep in mind that the second flight of the day is less expensive than the first. As you plot out your fall vacation ideas, leverage your day-off freedom to make off-peak weekday travel an option.
Skip hotels – Hotel rates tend to go up around popular travel times, such as holidays. Research all options in your desired location, considering nearby restaurants, attractions, and amenities. Sometimes, booking a private home through a service like Airbnb can save you money while also giving you a "home away from home" environment.
Avoid renting a car – Include researching your destination's public transportation or ridesharing app capabilities with your fall vacation planning. If you're going to a major metro area, you may be able to get around more easily on foot and by public transportation, which makes the trip less expensive and more fun.
Eat a fancy lunch – If you are planning to have one "fancy" meal a day on your vacation, make sure to have that meal at lunch rather than dinner. Many restaurants have lunch dishes similar or identical to their dinner menus for a lower cost. In Europe, multi-course lunch specials are common and affordable. Skip the cocktails and buy a bottle of wine to enjoy when you return to your accommodations.
Use coupons for attractions. Expand your fall vacation ideas and tighten your budget with a "City Pass." Many major cities offer a special pass that gets you entry to up to five major attractions at a significant discount. Make sure you have time to visit all the attractions before you shell out money for these passes, which can be $100+.
Fall Vacation Idea Planning
While you are daydreaming about fall vacation ideas or road trip destinations, review your weekly and monthly budget. Are there items you can do without in order to put money aside for that trip? Establishing a holiday club account can help, too!
The following budgeting apps for travelers will help you work your fall vacation ideas into a proper plan and keep your budget just a click away. All recommendations care of SMARTERTRAVEL.
Posted In: Guest Blog, Tips For Managing Finances