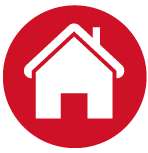 As a home buyer, being prepared can not only lower your stress level, but it can also empower you. Following these five steps, you'll be empowered to make a good decision. You'll also have more power to negotiate the best deal for yourself.
A Checklist for Home Buyers
Establish Your Budget: Check out our finance calculator to help visualize and crunch the numbers. This will help you figure out how much you can afford on a monthly basis.
Check Your Credit Report: Make sure it's accurate. This is your credit "report card", it will be used to determine your creditworthiness, terms, and rates.
Get Pre-Approved: This could help leverage your offer to buy a home. For example, if you're competing on an offer and the other home buyer is not pre-approved, you have a better chance of winning the offer and securing the home you want.
Interview a Realtor®: Your Realtor is your guide to finding the right home. You'll share financial details with them, and need to trust them to find a house that fits your needs. Make sure the chemistry is right before you shop.
Know Your Terms: Most people think a 30-year mortgage is the only way to go, but there are other terms that may fit your needs much better. Let's discuss all of the options available to you. Together will find the best solution to fit your budget (remember, it was step one).
Buying a house is one of the biggest investments of your life. It can certainly be intimidating, but we're here to help make it easy and worry-free. Plus, finance your home through us and we'll give you a garden gnome of your very own to take home!
Contact us or set up a Free Account Review and we'll work through this together.
Posted In: Lending, Tips For Managing Finances