Preventing Identity Theft
If you've been a victim of identity theft, you're not alone. Thirty-three percent of Ohioans reported that they'd been victimized by fraud and/or identity theft in a year-end 2016 survey conducted by the Ohio Credit Union League. More could have suffered at the hands of fraudsters without knowing it yet.
In 2015, Ohio had the twelfth greatest number of identity theft-related complaints filed with the Federal Trade Commission. Dayton ranked 34th and Cleveland/Elyria ranked 38th among the 50 largest U.S. metropolitan areas with the most identity theft-related consumer complaints.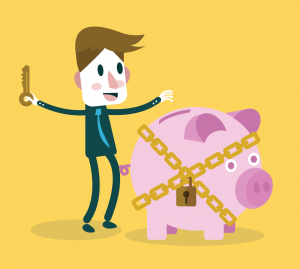 According to a study by Barclays, most identity theft occurs happens in the United States (about 47 percent); 55 percent of these identity thefts are caused by a malicious outsider, followed by an accidental loss of the card (25 percent). EMV chips (which stands for "Europay, Mastercard, and Visa" and is a global standard to authenticate and secure global card transactions) have caused a decline in the use of counterfeit cards.
These days, 45 percent of identity theft is committed online. Online fraud gives hackers and predators a multitude of ways to get your information. From creating fake forms to posing as legitimate companies, the internet has spawned a wide array of tactics to get your personal and financial information. So, consumers need to remain vigilant.
Types Of Identity Theft
Child ID theft: Children's IDs are vulnerable because the theft may go undetected for many years. By the time they are adults, the damage has already been done to their identities.
Tax ID theft: A thief uses your Social Security number to falsely file tax returns with the Internal Revenue Service or state government.
Medical ID theft: This form of ID theft happens when someone steals your personal information, such as your Medicare ID or health insurance member number, to get medical services or to issue fraudulent billing to your health insurance provider.
Senior ID theft: These ID theft schemes target seniors. Seniors are vulnerable to ID theft because they are in more frequent contact with medical professionals who gather their medical insurance information, or caregivers and staff at long-term care facilities who have access to personal information or financial documents.
Social ID theft: This type of thief uses your name, photos, and other personal information to create a phony account on a social media platform.
Despite the prevalence of identity theft, only half of the League's survey respondents closely monitor their accounts to check for fraudulent transactions. On the other hand, 10 percent figure that someone will let them know if any of their accounts have been compromised and just leave protecting their identity and accounts to their financial institutions.
How To Protect Yourself
Guard your (and your children's) personal information: Don't carry your Social Security card in your wallet or write your number on your checks. Only give out your Social Security number when absolutely necessary. Ask if there is an alternative way for you to verify your identity. Don't respond to unsolicited requests for personal information and store personal information in a safe place.
Keep an eye on your accounts: Pay attention to billing cycles. If bills or statements are late, contact the sender. Collect mail promptly and put your mail on hold when you're away for several days, so thieves don't have a chance to get to account information on mail left in your box. Review your receipts and compare them to your account statements. Watch for unauthorized transactions. Shred receipts and credit card offers and other paperwork you don't need, but that could contain personal information.
Be vigilant online: Install firewalls and virus-detection software on your home computer and create complex passwords that fraudsters can't easily guess. Change passwords often, especially if a company or organization has your information and has suffered a database breach.
Order your credit report once a year: Review it to make sure it doesn't include accounts you have not authorized. Check it more frequently if you suspect someone has gained access to your account information. You can pull this information for free at sites like

www.CreditKarma.com

.
Posted In: FFCCU News and Info