Credit Union vs Bank: See the #CUDIFFERENCE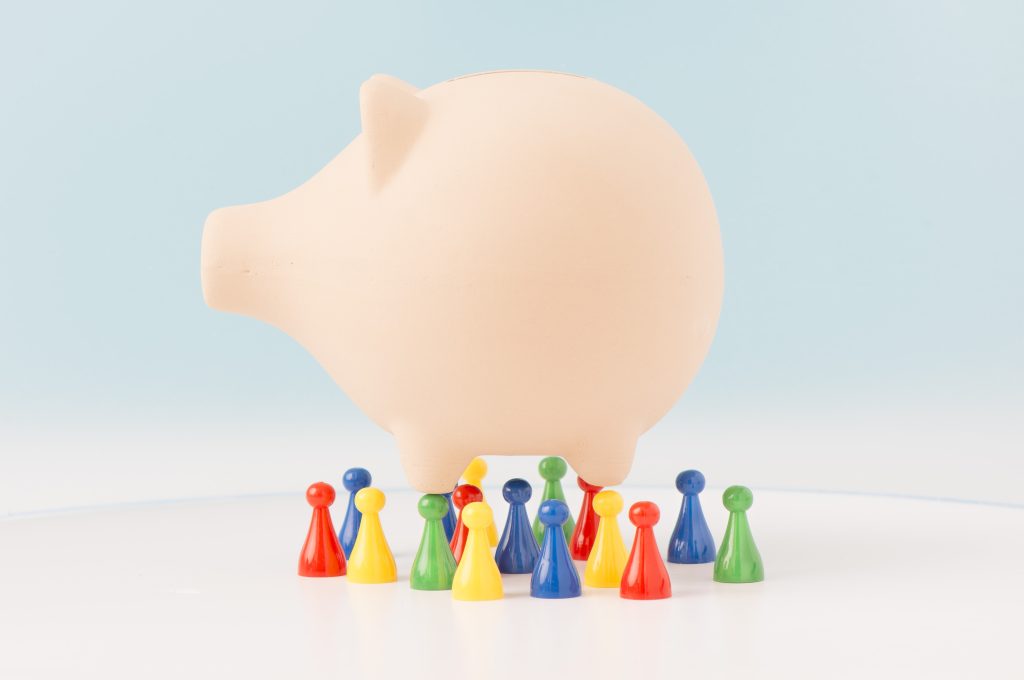 Credit Union vs. Bank: what are the differences?
We're posting today's blog during the 24-hour stretch of our Member Appreciation Day (Celebrated October 13 at our Downtown Cleveland Branch and October 14 at all other FFCCU branches). So, while our valued members enjoy freebies and sweet treats, we want to address those folks who have yet to make the jump and don't know about the "credit union difference."
CREDIT UNION VS. BANK: NON-PROFIT OR FOR-PROFIT?
OK, SO, WHAT IS THE DEAL WITH CREDIT UNIONS?
A credit union is a cooperatively owned, not-for-profit financial institution that serves the best interests of its membership and is guided by a democratically elected Board of Directors. A not-for-profit is different than a non-profit company in that the goal of a not-for-profit is to directly reinvest any money earned into the organization for the benefit of its members. Non-profits serve a social cause or public good and frequently receive donations. In both cases, there is no owner or investors seeking to profit from earnings.
UHH…BREAK THAT DOWN A LITTLE?
Cooperatively owned means every member has a stake in the success of the credit union (that's why we refer to your savings as "shares" – the money you put into the credit union is your "share" of the organization). Because of this, every member has the option to vote on who is elected to the Board of Directors, who, in turn, guide the credit union. It's the reason why credit unions have members, rather than "customers."
SO, YOU ARE A NOT-FOR-PROFIT BUT STILL MAKE MONEY…WHAT'S UP WITH THAT?
Money that a credit union earns from interest, fees, and other sources covers overhead and staffing as you might expect. After that, profits are invested back into the credit union in various ways: lower interest rates, better deposit rates, reduced or eliminated fees, upgrades to facilities and services, and modern digital tools are some examples.
CREDIT UNION VS BANK: Credit unions earn money for the benefit of their members, while banks earn money for owners and investors who demand the highest possible profits.
CREDIT UNION VS. BANK: SERVICES
COOL, BUT WHAT DO YOU DO?
Credit unions provide nearly all of the same savings vehicles as banks, like share (savings) accounts, share certificates (comparable to a certificate of deposit), many types of loans, like personal, home, auto, recreational vehicle loans, and checking accounts, IRAs, credit cards, and more.
WAIT SO…ALL OF THE SAME STUFF I WOULD GET FROM A BANK?
Many, if not all! Most credit unions offer the same or similar foundational services and products as commercial banks – and even some of the more niche and specialty services.
YOU'RE SAYING CREDIT UNIONS HAVE APPS AND ONLINE BANKING?
Very many do! FFCCU recently updated our digital banking experience to a unified system – whether you log in on a desktop, on your phone, or through our mobile app. Many of the functions you would expect from any commercial bank's digital tools are available at FFCCU – and that's the case at many other credit unions as well.
ISN'T IT HARD TO GET A LOAN THROUGH A CREDIT UNION?
One big advantage of credit unions is the local focus and personal connection that they have with members. The motto of the credit union movement is "People helping people." Credit unions try to take into account the entirety of an individual's life, going beyond just a credit score to look at multiple factors and find suitable solutions. Everyone's situation and finances are unique – credit unions acknowledge this and do their best to accommodate them as long as it makes good business sense.
CREDIT UNION VS BANK: Credit unions offer most of the same services and products as banks, with an emphasis on the individual circumstances of each member and how they can support their financial journey.
CREDIT UNION VS BANK: ACCESSIBILITY
BUT BIG COMMERCIAL BANKS HAVE MORE ATMs, RIGHT?
When you consider the flexibility of what is known as "shared branching," probably not! FFCCU and many other credit unions participate in a shared branching network. Members of these credit unions can conduct a number of basic transactions at any other shared branch location. Similar to this is the Co-op ATM network, which is a web of ATMs that eligible credit union members can access without paying a fee. When you factor in the Co-op network, there are currently over 33,000 fee-free ATMs available – far more than many regional and even national commercial banks!
BUT ONLY CERTAIN PEOPLE CAN JOIN CREDIT UNIONS, RIGHT?
Only sometimes. While it is accurate that some credit unions only offer membership to specific groups based on profession, union status, etc., community credit unions will accept membership from individuals in their region. For example, Firefighters Community Credit Union accepts anyone living, working, worshipping, or attending school in the greater Cleveland area.* So, it's actually not too hard to find a credit union to join near you! Even if your nearest eligible credit union is a bit of a drive, if they are a shared branching/Co-op ATM participant, that distance won't necessarily be a barrier.
*For a detailed explanation of membership eligibility, visit ffcommunity.com
CREDIT UNION VS BANK: Credit unions often offer many locations and nationwide access through shared branching and digital tools and accept a much wider membership than you may assume.
OK, YOU SOLD ME, BUT I HAVE TROUBLE GETTING INTO A BRANCH DURING BUSINESS HOURS…
For FFCCU and many other credit unions, even that isn't a problem! You can join FFCCU online day or night. This might entail a quick phone call during weekday hours, but if coming into a branch is a challenge, there are a surplus of options to handle your needs, including our many digital tools.
OH WELL…HAPPY INTERNATIONAL CREDIT UNION DAY!
Happy International Credit Union Day to you, too!
Ready to become a member? We'll get you started!
Posted In: FFCCU News and Info, FFCCU Services, Member Perks