Buying a New Recreational Vehicle (RV)? Here's How to Keep it in Tip-Top Shape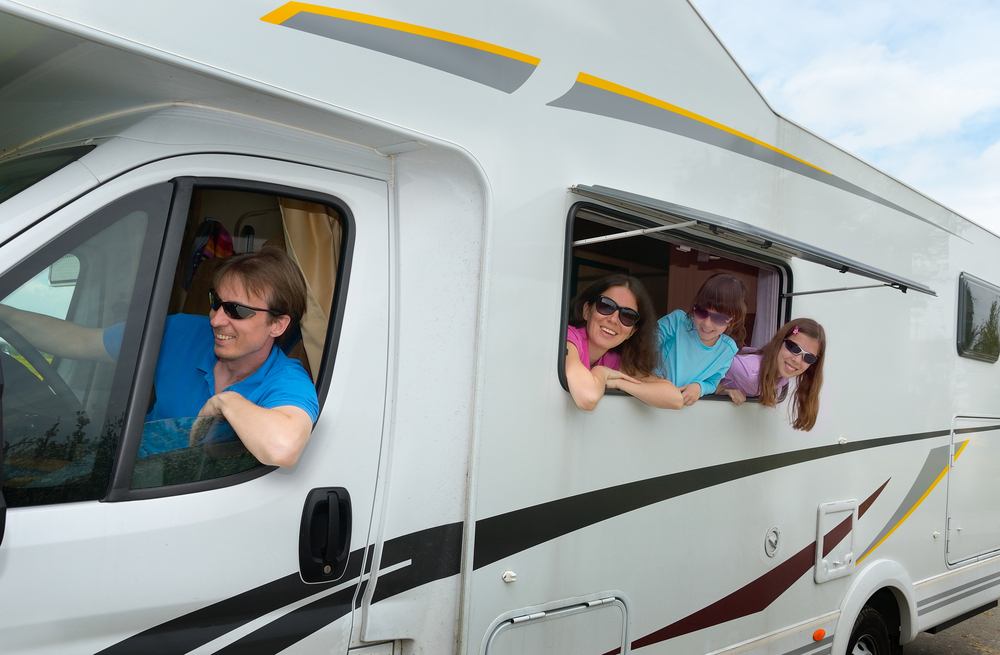 It's a new year, and you may be thinking about buying a recreational vehicle. And why not? Imagine you and your family cruising down America's highways, camping in national parks, and enjoying the great outdoors. Can you smell the S'mores cooking over an open campfire?
How to Keep Your Rec Vehicle in Great Condition
If you've already shopped around and compared different recreational vehicle brands, and perhaps inquired about RV loans, you may want to think about how you'll keep your new toy in excellent condition. After all, you'll want to enjoy taking road trips in your RV for many years to come.
Use the following tips to keep your recreational vehicle in tip-top shape, and it will gleam as it rolls down the highway.
Interior RV Maintenance
Does the recreational vehicle of your dreams have a canvas top? Keep in mind that you'll have to inspect it each year for tears and rotted sections. If water pools on top of your RV, it can cause significant problems.
Since your RV is brand new, you won't have to do a detailed cleaning of the inside. However, you'll want to do this often as needed.
Make sure the smoke alarm, carbon monoxide detector, and gas leak detection work. Keep batteries on hand in case you need them.
Before hitting the road, test the electrical items (lights, appliances, TV/DVD player, etc.).
Ensure you have the right type of fire extinguisher for your vehicle by asking your RV dealer. Make sure you know how to work the extinguisher correctly and that it's the best one for our RV.
Never mess with your propane! Each year, contact a trained professional to ensure the gas system has no leaks. Once it's been cleared, test gas-operated items such as the water heater, stove, and furnace.
Every year, check and reset any circuit breakers that need it–check fuses too.
Make sure your air conditioning unit, filters, stabilizing jacks, and oil and fluids are okay. You may want to have a trusted mechanic check these.
Regularly test your generator because it will increase its longevity. If you let it sit idle for one month, it may cause starting problems.
If your recreational vehicle is winterized, i.e., antifreeze was added to the water lines to prevent any residual water from freezing), ensure your dealer de-winterizes it
Exterior RV Maintenance
Wash the exterior, including the awning. Let the kids help!
Check for any leaks in the toilet, sink, or pipes.
Inspect the tires and make sure they're inflated to the right pressure. If you notice cracks, have a tire pro inspect them because, during the inspection, they'll balance and rotate your tires. Keep in mind that you'll have to replace tires throughout the years.
Check windows for cracks or gaps in the seals. If you see any, you may need to have professional repairs.
Keep locks, hinges, and other metallic areas lubricated with WD-40 or another lubricant to keep them rust-free and working smoothly.
Replace water filter cartridges you remove.
recreational vehicle; RV; RV parks;  recreational vehicle brand
Are You Ready to Buy a Recreational Vehicle?
You may be asking yourself, "Is there a recreational vehicle sale near me?" Guess what? You can find RV dealerships near you, so consider checking out the makes and models and getting a recreational vehicle loan. Picture you and your family hitting the road, staying at various RV parks throughout the U.S., and having one adventure after another. Sound fun? You bet it does!
Did you like this post? Share it and sign up here to receive helpful information each month right in your inbox.
P.S. You can also use a recreational vehicle loan on new or used motorcycles, boats, RVs, jet skis, and more. If you already have a loan, ask us about refinancing. Oh, and we're giving a 1% cash rebate*, which you can put towards anything you would like. A leather riding jacket for your new motorcycle, perhaps?
*On applications made between June 1 – July 15, 2020.
Posted In: Lending