8 Documents You Need for a Mortgage Application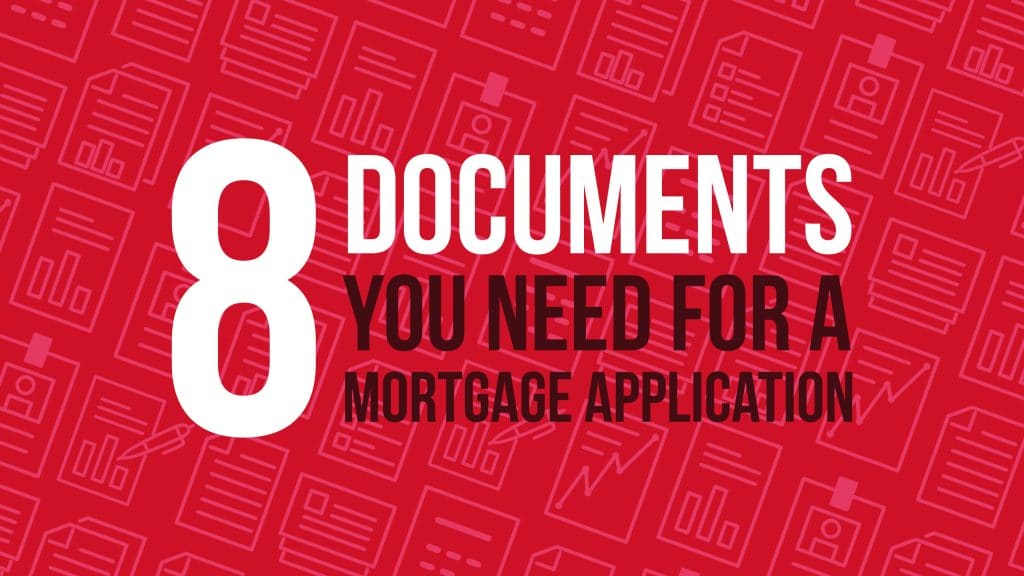 In this competitive market, you may be rushing to finish a mortgage application to secure the house of your dreams. However, if you want to get ahead, you'll need to collect the correct documents, so your process is as smooth as possible. Here are eight documents you need for a mortgage application.
1. Tax Returns, W-2s, or 1099
A mortgage lender wants to make sure you are in good financial standing. So, they'll want to see your federal tax returns for at least the past two years. These include personal and business returns and 1099s if you are self-employed. You may also need to provide them with your W2s. Most mortgage lenders do not like to see drastic changes in income, so if you have not had stable employment, you may need to share additional information.
2. Paystubs and Bank Statements
As part of the mortgage application process, you are required to provide pay stubs from the last 30 days. If you are self-employed, you will need to provide two years of tax returns with 1099's and W-2s (if applicable). If you are no longer in the workforce, you must provide your retirement fund statements from the last two months. Collect any documents that are relevant to your financial situation before starting your mortgage application.
3. Current Homeowners Insurance Policy
Since most homeowners' insurance policies require a renewal every year, it's essential to look at your current coverage and see if it can transfer to your new home. Additionally, if your coverage needs have changed, you'll want to make sure you don't need an upgrade. Even if your needs are the same, you may not be satisfied with your current coverage and want to switch to a new insurance provider. Talk with your insurance agent and do your research before getting a new policy for your home. Your home mortgage lender will also need the agent's name and phone number.
4. Gift Letter for Your Mortgage Application 
If your down payment is a gift from a family member, you'll need a letter expressing that the person lending you the money does not want it back. A family member can gift you the money, but they cannot supply it to you as a loan and expect repayment. Borrowing money from a family member is usually not allowed during the mortgage process.
5. Current Mortgage Statement or Lease Payment Records 
Lenders are required to check for proof that you consistently make housing payments on time. If you currently own a home, you need to provide a current mortgage statement. If you are a renter, you may be required to show proof of on-time payments for 12 months, such as canceled checks and asset statements and your landlord's contact information.
6. Additional Asset Statements
Since lenders want to know if you can afford the monthly mortgage payment, they will need to look at your assets. An asset statement is a document that shows your net worth and can include 401ks, IRAs, C.D.s, and any other investment accounts. It will highlight your asset portfolio and give the lender an idea of the additional money you may have. You will be required to provide your asset statements from the prior two months for your mortgage application.
7. Driver's License and Other Documents
This may seem basic but be prepared to provide a copy of your driver's license. If you are not a U.S. citizen, you will be required to provide your green card or permanent resident status. These documents are used to verify your identity.
8. Credit Report 
A mortgage lender will pull your credit report after obtaining your consent. However, even before going through this process with the lender, it's worth looking at your credit report and credit score to check for errors before applying for a loan. If something looks abnormal to the mortgage originator, they will ask you to write a letter explaining the discrepancies.
Additional Dos and Don'ts for your Mortgage Application 
DO:
Provide all the requested documents as quickly as possible.
Return any signed disclosures without delays.
If you are asked for any additional documentation, provide them as soon as possible to not hold up your loan process.
Be sure any funds used for your mortgage purchase are in your bank accounts for at least two months before starting the loan process.
And remember, always ask questions!
DON'T:
Since lenders value stability, try not to do the following as this could delay the loan process:
Transfer money between multiple accounts.
Switch jobs or quit your job during the loan process.
Take out any new debt right before or during the loan process. This includes opening new credit cards, co-signing on a new loan, taking out a new car loan, or buying a new appliance on credit.
Let multiple lenders run hard-credit inquiries, as this could damage your credit score.
Choose your insurance agent at the last moment.
Use money not placed in a bank (such as in a shoebox or safe) to purchase a home as this is not legal.
If you need help getting a mortgage, refinance, or preapproval, contact us at FFCCU! We have a dedicated team of home loan experts to assist you in navigating the homebuying journey.
Posted In: Home Buying