Thank you to Our Veterans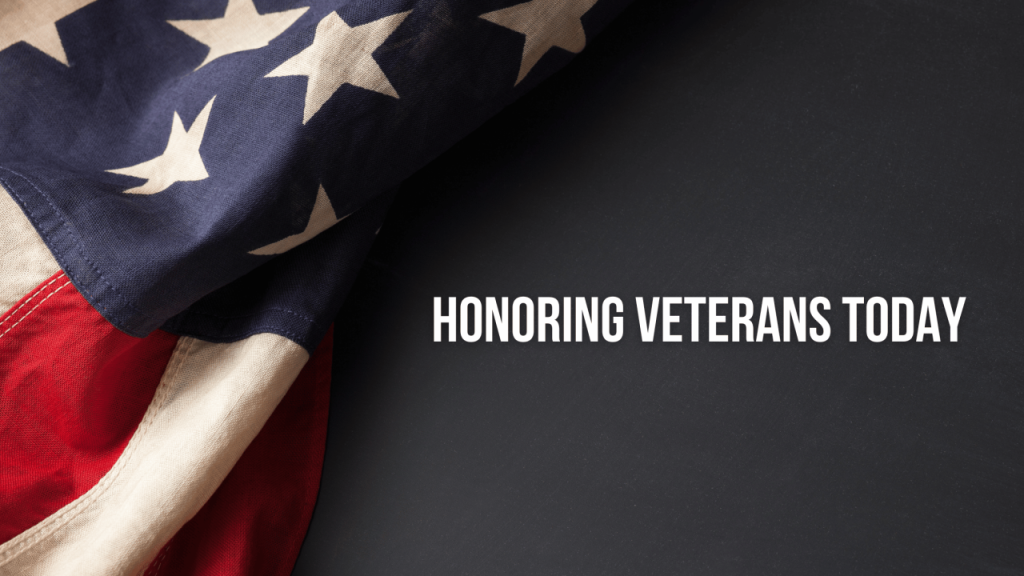 This Veterans Day, FFCCU honors the 19 million veterans that have defended the United States.
Veterans Day began as an armistice day in the country to commemorate the end of World War I. After a succession of several wars (World War II and the Korean War), the 83rd congress changed Armistice Day to Veterans Day after the veterans service organization petitioned for a day to honor those that have fought in past wars.
Since 1954, the tradition of paying homage to veterans on this day has lived on in the United States.
If you or your family members are currently veterans, you may not know about all the ways businesses say thank you. Here are some places you could visit this day:
1. Restaurants Near You
A popular chain that has always offered a free meal to veterans on November 11th is Applebee's. If Applebee's isn't a favorite option, Bob Evans, Bar Louie, Bonefish Grill, and Boston Market all have free food items on this day. If your favorite is not on this list, call and ask if there is a special for Veterans Day. Chances are, you'll find that most restaurants work to honor veterans on this day.
2. Medical Initiatives for Veterans
If a veteran you know has been putting off that visit to the dentist and lives around the Cleveland area, Case Western Reserve University School of Dental Medicine offers dental exams, cleanings, and x-rays for only $25 on November 11th. If they decide to continue their treatment process with CWRU, they'll get a $100 voucher for future visits. Just call 216.368.8730 and preregister here.
3. Places You Can Shop to Start the Holidays
Searching for holiday presents or Thanksgiving décor? Walgreens, Target, Dollar General, and Kohl's are all providing discounts from 10 to 30% off this weekend to veterans. And if you use a Most Rewards credit card from FFCCU, you can swipe your card 10 times while shopping before December 31st to earn an extra 3,000* bonus rewards points! It's the perfect weekend to save some cash.
4. Other Helpful Services
Need a haircut? Great Clips will cut a veteran's hair for free on November 11th. Want to visit a national park nearby and take all your family? All national parks will waive the entry fee on this day for anyone that visits. Or maybe a day at the spa sounds more pleasant. In Rocky River, Ohio, the True Rest Float Spa continuously offers free float therapy sessions for veterans and current military members on the 11th of every month.
Celebrating Veterans Day
On this Veterans Day, it's important to remember all those past and present that have helped protect our country. If you have a veteran in your life, express gratitude for their service. But don't just thank them for their service; thank them also for their unique ability to exemplify service and persistence in any organization, business, or nonprofit they are a part of.
* Available for Most Rewards VISA Credit Card holders with cards activated on or before 7.15.2022. Cardholders will receive 3,000 bonus rewards points for making 10 purchases between 10/15 – 12/31/2022. Purchases must be posted by 12/31/22 to be eligible. Balance transfers do not qualify as a rewards points transaction.
Posted In: Uncategorized