Three FFCCU Money Hacks: Tips and Tricks That May Be Hiding In Your Wallet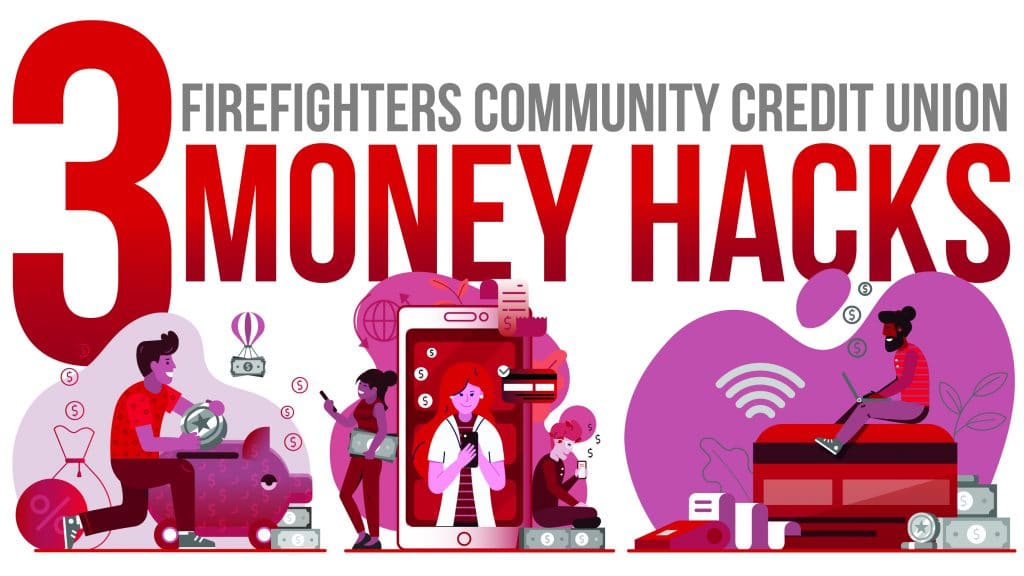 It may come as a shock to some, but there are money hacks hiding in plain sight in your wallet and untapped benefits on your credit cards and savings accounts that could potentially help you make money.
Read more as we divulge three tips to make your money work for you!
There's An App For That!
Saving money can be challenging and tedious, but it doesn't have to be with this hack!
Take advantage of our mobile app to keep track of your day-to-day activity (plus, we have a credit card app coming soon that may also be an excellent tool for you! Keep an eye out for more details soon)!
You can also utilize a savings app to help you identify your spending patterns. If you do this, you could be able to cut down on overspending, which can help you save money for any long-term goals you have, such as home repairs, a family vacation, or a brand-new TV. We suggest apps like Mint or Digit.
Use A Card That Gives You Perks!
Many people are in the habit of only paying with plastic for emergencies or big purchases If you have trouble controlling your spending, that's ok. But, if you trust yourself, look at it this way: every purchase that isn't on a rewards card is money left on the table.
Use cards that give you perks. If you have a qualified advantage checking account, you could be earning 1.00% APY* when you swipe your  Advantage Checking Visa Debit Card. These swipes add up, rewarding you for thins you're doing daily, like buying groceries, gas, clothes, etc.
Swiping your Most Rewards credit card will give you points on your purchases, that you can later redeem for travel, merchandise, or even convert to cash back! Who doesn't love cash back?
Get Paid for Having an Interest-Bearing Account
When you open an interest-bearing savings account, like a money market account, you don't have to sacrifice higher earnings for liquidity, meaning your cash is still accessible. At the same time, you earn a higher monthly dividend. If you are ok with tying your money up for a specific period of time consider opening up a certificate of deposit.
Did you like this post? Share it and sign up here to receive helpful information each month right in your inbox.
Posted In: Tips For Managing Finances