How A Credit Union Helps You Master Your Financial Future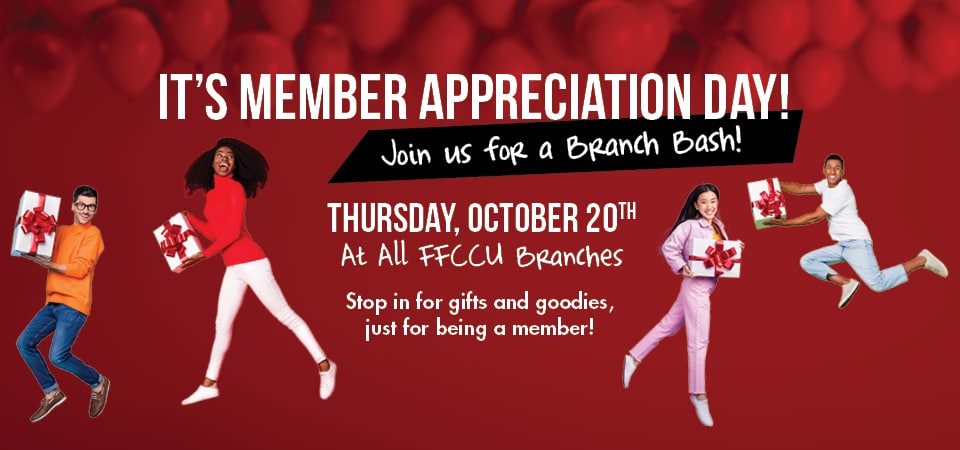 While you may have a vague idea of what credit unions are, you may be unaware that they could help you master your financial future.
But your first question may be, "what is a credit union?"
Credit unions are not-for-profit financial institutions. That means the members, or people that open an account, own the financial institution. These members elect a board of directors to help run the credit union. They don't have shareholders like banks, so customer service is often more personalized and centers more on member's needs.
Want to learn more? Here are five ways credit unions can empower your financial journey.
Employees Are from Your Community
Let's get real: some financial institutions are so large that when you need assistance, that person could be on the other side of the country or the world! At FFCCU, our employees work in Northeast Ohio and live in the surrounding area. When you speak to someone at the member contact center, they are local to you, not 1,000 miles away.
Along with employees being from the community, you're not just another number in the system; you're a member and help keep the credit union going. Unlike traditional financial institutions, credit unions are cooperatives that require membership.
Credit Unions Now Have the Same Digital Tools as Banks
You may have heard that credit unions lack financial technology, but in recent years, credit unions have stepped up. In fact, from a 2022 survey from the Credit Union Digital Maturity Index, 86% of credit unions agree that a digital mindset is vital to retain members.
At FFCCU, digital tools are important for our members. From texting, mobile banking, live chat, and paying your loan online, at FFCCU, making banking easier for members is a top priority. Visit our digital tools page to learn more.
Credit Unions are Not-For-Profit
While other financial institutions use the profits from customers to pay shareholders or the owner, a not-for-profit works differently. Not-for-profit organizations use funds generated to help the organization reach its goals.
In credit unions, profits generated are also used to lower fees, offer more competitive loans, and even increase savings rates. The money you put into a credit union works towards helping you achieve your financial goals!
Board of Directors is Decided by You!
While the board of directors at profit-based companies usually answer to their shareholders, at credit unions, the board of directors are all volunteers chosen by you and make decisions based on the betterment of the credit union.
After a board member's term is up, members can vote on possible nominees. However, all nominees must be members of the credit union to sit on the board of directors. Therefore, all members decide the future of the credit union!
Annual Celebration for Members
Credit unions celebrate their members yearly by throwing a party! At FFCCU, there are snacks, giveaways, the 2023 FFCCU calendar, and prizes at branches on this day.
FFCCU will celebrate Member Appreciation Day this year on Thursday, October 20. If you are not already a member, right now is a great time to sign-up to take advantage of all the festivities happening this day!
Join FFCCU Now!
Looking for more reasons to join FFCCU? Learn more about credit union membership here. And if you are already a member, visit us on Thursday, October 20, for our annual branch bash – a celebration for Member Appreciation Day! We'll have plenty of gifts and prepackaged treats available. Visit our website for all branch schedules.
Posted In: Member Perks