High Interest Homerun: How Interest Hikes Benefit Certificate Rates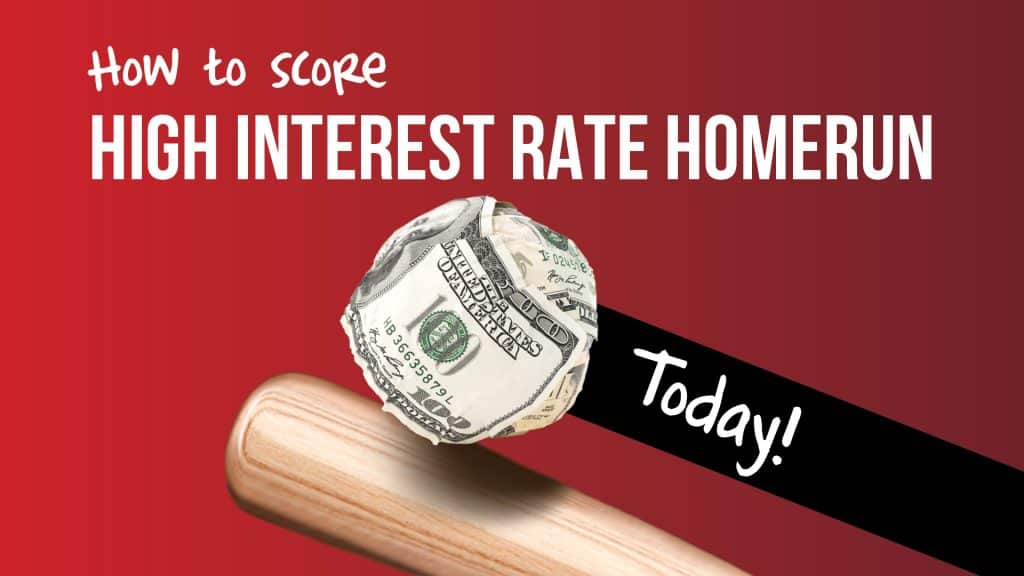 Making a financial investment can be like lining up a grand slam: swing too early or too late, and you miss your best opportunity! Soaring interest rates have been throwing a curveball at many financial plans as new loans become a pricey proposition. But there is a way you can benefit from rising rates and hit it out of the park! When rates for loans rise, it's common for the beneficial APY (Average percentage yield) of share certificates to follow suit. A number of factors have contributed to making share certificates especially lucrative right now. High certificate rates are your way to take advantage of the current financial landscape – if you act fast!
Share certificates (you will see them called 'certificates of deposit' or 'CDs' elsewhere) are a kind of savings account with a set time period and a fixed annual percentage yield. While your money is not accessible (without penalties) for the duration, a range of terms are usually available, providing options to suit your specific investment timeframe. These accounts also "lock in" the rate at which you earn at the time you open them. The FFCCU blog recently did a deep dive into the many benefits of share certificates for long-term financial planning. Short durations, especially on high rate-of-return promotional offers, make them great short-term investments as well.
So, what do certificate rates have to do with the Federal Funds Rate?
HOW DO RISING INTEREST RATES INFLUENCE SHARE CERTIFICATES?
As the Fed raises rates, a chain effect occurs where financial institutions raise their own lending rates in response. In order to have money available for larger loans, they will also increase the rates of savings accounts like share certificates to incentivize deposits. The end result – albeit indirectly – is that Federal rate increases benefit you in this case, as financial institutions will pay a higher rate for the money you have invested.
OTHER FACTORS BENEFITING CERTIFICATE RATES
While it's expected that share certificate rates rise alongside the Federal Reserve rate, a few other factors are contributing to the remarkably high percentages being offered right now. Reverberations from the financial situation during the pandemic, competition from other investment sources like Treasury yields and money market funds, and to some degree, apprehension in the wake of high-profile bank failures.
What does this mean for you? It's the perfect time to investigate whether a share certificate suits your investment plans! High interest rates are working in your favor – but you'll need to act fast to make the most of this opportunity.
PROMOTIONAL CERTIFICATE RATES: A FAST PITCH
What comes up will eventually come down. While it's difficult to predict when the Federal Reserve will start to lower rates, offers on share certificates will fluctuate based on the specific needs of financial institutions. The best offer today may become unavailable as loan demand and deposit rates shift.
Adding to the urgency are limited-time promotional rates on newly established share certificates. These rates are some of the best in years – offering an APY that will be secure for the certificate's duration.
Firefighters Community Credit Union always offers market-leading certificate rates – and the current certificate promotion is a grand slam! Get a 10-month share certificate with 4.75% APY* now. They're effortless to open – with no application or approval time frame to worry about. Head into a branch near you to get started today and make a game-winning play!
*APY = Annual Percentage Yield. Certificate rates remain fixed for the term of the certificate. Penalty imposed for withdrawals before maturity. Call 216-621-4644 for current rates as they are subject to change at any time and without notice. $500 minimum balance required. The 10-month certificate will upon maturity, renew to a 12-month term. Available for a limited time only. Only available for new money being put on deposit only. Click here to view full rate disclosures a
Posted In: Saving, Uncategorized