Get A New Motorcycle for the Summer with These Five Tips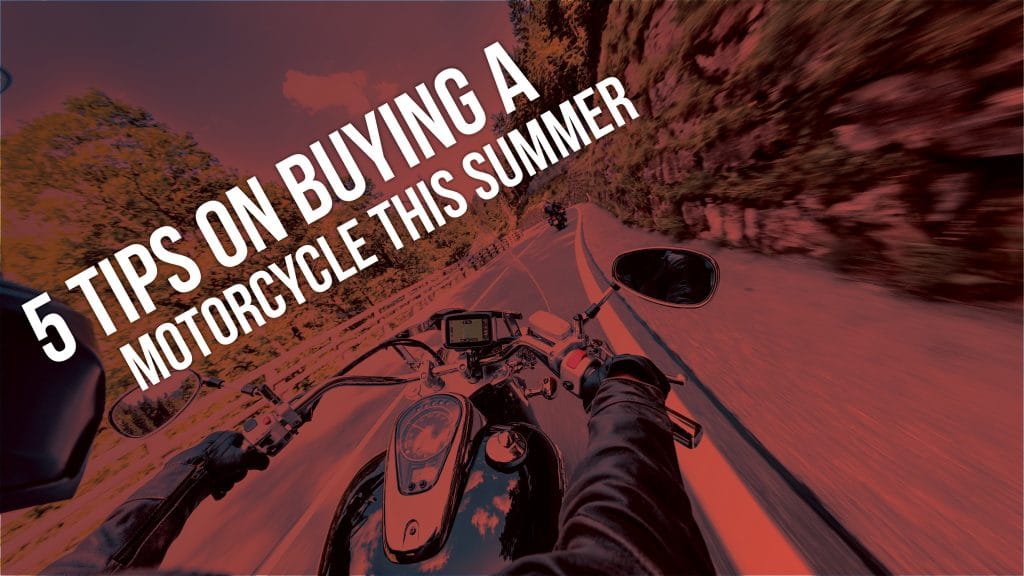 Summer is a great time to start looking for your next ride. As the weather heats up, you won't want to miss the feeling of a warm breeze on your face as you casually cruise through park roads. Here are five steps to take to get the bike of your dreams and the motorcycle financing to go with it.
1.
Find the Right Bike for You
Most motorcyclists want a bike designed for their specific needs. So, while you may like the look of an off-road bike, if you're planning on traveling from Pennsylvania to California, you'll probably prefer a touring bike because of the comfort and cruise control.
It's essential to narrow down what you are looking for before getting a motorcycle loan. Think about whether you're all about speed or prefer something more city-friendly. Nowadays, many motorcycle dealers have options that conform to both, so you could have an adventure touring motorcycle that checks all the boxes.
2. Shop Around Before Buying 
Look around various dealers to find the best bike for you. And, when you do find the right ride, make sure to shop around for the best loan option as well. While dealerships do have financing, it's worth checking out the rates on recreational vehicle loans at places like banks or your local credit union.
Sometimes, it may also be better to purchase and finance a used bike. Just make sure to get records based on the number of accidents or maintenance issues. It wouldn't hurt to take it to a mechanic instead of relying on your seller's word.
3.
Look for a Recreational Vehicle Loan for Motorcycle Financing  
While people may sometimes use unsecured loans for motorcycle financing, most of the time, the best rates are on secured loans—such as RV loans. Credit unions are likely to have low rates for motorcycle loans. If you find that multiple banks or credit unions offer the same rate, look to additional features they may offer. At FFCCU, digital banking and the loan payment center make it easier to pay your loan without going into a branch.  
4.
Only Finance What You Can Afford
Consider how much bike you can afford before you get dreamy-eyed in front of that new cruiser. While you may think you need off-roading abilities on your bike, it's best not to splurge on all the bells and whistles if you can only afford a more basic bike.
Even if the price sounds reasonable, and you can afford the financing, consider if you'll be in the same situation three years from now – especially if you also have an auto loan payment. While a decked-out ride looks tempting, you want to be sure you can afford it in the long run.  
5.
Get a Preapproval for Motorcycle Financing 
Just like a mortgage or auto loan, getting preapproval for your motorcycle is a great idea. A preapproval helps you see what your interest rate and monthly payment will look like.
Plus, it doesn't hurt to get clear insight into your finances and see where you may need to improve. If you are looking to get preapproved for a motorcycle, it's a great time to talk with an FFCCU teammate about it.
Start Your Engine! 
Now is the perfect time to start riding on the motorbike of your dreams. Don't wait, hurry and get an RV loan before summer ends. If you need help with financing, contact us at FFCCU. We'll rally behind you and help you find the perfect motorcycle financing!
Posted In: auto loans, Tips For Managing Finances