Five Easy Tips to Make the Most of your Summer Vacation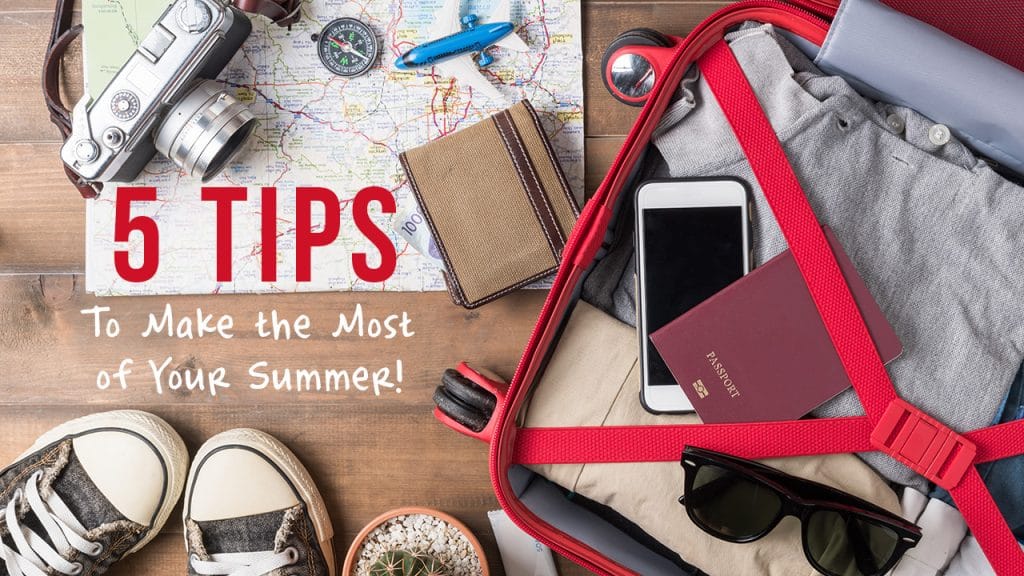 Travel is finally back in full swing; something we can all be thankful for this year. While staycations and remote-working vacations have been all the rage since 2020, pre-pandemic vacationing is making a comeback in 2022.
According to Booking.com, 60 percent of travelers from a 24,000-person survey claimed they are looking to meet new people and make new connections on their next vacation, something that has fallen by the wayside since the pandemic hit. Seventy-five percent of respondents across 31 countries said their vacations would be strictly work-free from now on to regain a healthy work-life balance.
The survey said that 79 percent of travelers consider vacationing essential to the state of their mental health and wellbeing. In addition, respondents claimed to prioritize traveling as part of their regular self-care routine going forward.
How to Plan a Great Vacation!
Vacations can take months to plan, or they can be a bit more on the spontaneous side. Either way, now that travel is back, there are plenty of summers left to get out there and explore.
So, are you planning a vacation this summer? If so, learn these helpful travel tips from Enjoy Travel Life:
1. Know Where You're Going
Plan a safe route before you go, including any and all stops you want to make on your trip. Being prepared will go a long way toward safe travels.
2. Paying for a Vacation
Make room for vacation savings in your monthly budget. Be sure to take advantage of credit card reward points. For safety's sake, be sure to have two forms of money – like a credit card and cash – just in case. Click here to access the FFCCU shared branch locator to find international and nationwide locations.
3. Stay in touch
Be sure to pack plenty of charging cords and adapters so you don't lose touch with family and friends while away. A wi-fi booster is a smart investment if you're headed away from civilization.
4. Keep an eye on the sky
Watch the weather as you travel, so you can be prepared for whatever is headed your way.
5. Pack a first aid kit
You never know when a band-aid and some disinfectant spray might be needed. Hand sanitizer and Aspirin are also good additions to any first aid kit.
Stay Prepared this Vacation! 
As you book your flights and hotels, remember to prepare for a vacation by keeping all your essentials close. Remember, you can use your FFCCU Most Rewards credit card to earn points while traveling! And don't forget to use your FFCCU mobile or credit card app to set vacation alerts for your debit or credit cards. That way, you won't need to worry about your card being blocked because of suspicious activity.
Posted In: Tips For Managing Finances