Get your Holiday Budget Ready Now with These 4 Tips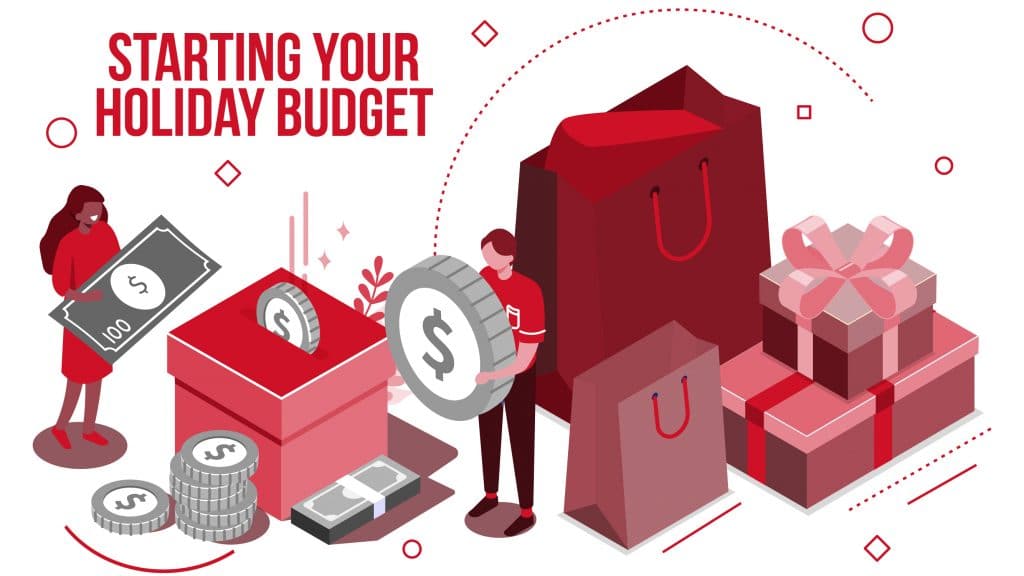 It's never too early to start budgeting for your holiday shopping! When you plan ahead, you'll be able to enjoy the season without racking up a ton of debt. To get started, check out these helpful tips.
Open A Club Account
Consider opening a Holiday Club  saving account for your holiday shopping's expenses. What's a Club Account? It's a savings account that you stash money in, but that you have limited access to until right before the holiday season rolls around. While you may not be able to apply it to this year's shopping, it's the perfect time to start saving for next holiday season.
Make a Budget
Look at what you spent during on your holiday shopping over the last few years to get an idea of what your spending history. Then ask yourself: can I cut back at all? Do I want to increase my budget? Once you've answered those questions, you can figure out who you are buying for and how much you want to spend on each recipient.
If you prefer pen and paper, get out a notebook and your favorite pen and start writing. If you are tech-savvy, Excel, Dave Ramsey's Holiday Present Planner, and sites like Trello can help. Once you've made your budget, it's important to stick to it, so you don't run out of funds midway through the season.
Cut Back on Expenses
 The holiday season can be expensive. If you're worried about not being able to make ends meet but here are a few ways to find savings to add to your budget ahead of time
Pack Your Lunch
 Add $40 a week to your budget by bringing leftovers and packed lunches to work. That adds up to an extra $160 a month to put in your Holiday Club Account.
Unplug Electronics
 Skip paying for phantom energy by unplugging your phone, laptop, toaster, and even the coffee maker when you aren't using them. Doing this can save you an extra $20 a month.
Make Coffee at Home

The average person spends roughly between $11 – $20 on Starbucks and other coffee drinks per week.  If you make coffee at home for the next 8-10 weeks, you are looking at an extra $100 – $200 to add to your holiday budget.
Track Your Spending
Apps like Mint can be a great way to track all your shopping expenses and hold you accountable for the budget you created. You can always keep your receipts after your purchases. Then get your budget notebook and record what you've spent in comparison to your budget.
It can be tough to start thinking about the holidays so early, but when  you do, you'll be better prepared, have the savings you need, and reduce your stress level during the holiday season.
Did you like this post? Please share and sign up here to receive helpful information each month delivered right to your inbox!
Posted In: Tips For Managing Finances