Vote to elect your Board of Directors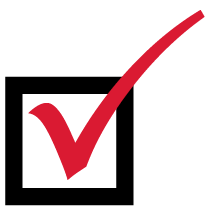 Vote to elect who will guide FFCCU into the future.
Part of what makes credit unions different than banks is that each member of a credit union is an equal share holder of the financial co-op; which means you have a say as to what happens at your credit union.
Another big difference is that we are governed by a volunteer Board of Directors, elected by our members. These individuals serve as your voice here at the credit union and make important decisions on matters such as rates, promotions, policies, procedures and guide the overall direction of our credit union. It's up to you to elect the individuals you think will serve in the best interest of you and our membership. View the candidates and then cast your vote for up to five individuals. All votes are private, secure and will be audited by a third-party.
Time to get started! First, view the candidates, and decide who you'd like to vote for.

Then, have your FFCCU account information ready. It's time to cast your ballot.

Voting ends March 13, 2018 at 4:00 pm EST.
How to vote:
Phone in your vote by calling 216.621.4644, then listen to the prompts for further instruction
Request a paper ballot be mailed to you by calling 888-592-6114
Note: Have your primary account number and the last four digits of your social security number handy to verify your identity when voting.  
Members Matter and Your Vote Matters!
Voting  Eligibility: primary account holder, age 16+, in good standing (having at least $5 in share account).