VISA Credit Cards
FFCCU offers two Visa® Credit Cards options for you:
Great Rate Card

Most Rewards Card





The Great Rate Card offers just that, great rates with no annual fee.

Transfer over balances from other high-interest credit cards to the Great Rate card without a fee!

That's right, a $0 balance transfer fee!
PLUS a 1.99% introductory APR* on balance transfers made within 60 days of card activation!

Full details here.
Get the most out of every purchase with the Most Rewards Card. Every swipe earns points that can be redeemed for unbelievable merchandise in the CU Rewards Mall.

Points can also be redeemed for cash!
Use "Points-2-Cash", to make a payment to your Visa® bill or donate points to make a charitable contribution to MDA or Rainbow Babies and Children's Hospital.

Special Offer for New Card Holders:
Receive 3,250 rewards points after completing your first purchase and receive an additional 3,250 rewards points after spending $500+ within 90 days of card activation.


See how much lower your payments could be and how much less interest you'd pay using an FFCCU Visa® Credit Card .
As of March 15, 2017.
Visa Credit Card Rates
Great Rate Card
Most Rewards Card
Annual Percentage Rate
8.25%-16.25% APR
Variable
9.75%-17.75% APR
Variable
*For Visa Card rates, terms and conditions, click here.
Register your FFCCU Visa® credit card through online banking. After registering, you'll be able to view your account balance, see card activity and make payments.
You can elect to go paperless and receive your statements through Visa® e-Statements.
For Card Services assistance, call 866.820.6072. 

To obtain your current or new PIN, please call 888.886.0083.
To report lost or stolen Visa Credit Cards, call 800.449.7728
If a card is then found, please cut it in half and mail to PO Box 31281, Tampa, FL 33631-3281.
Traveling and have an issue?  24-hour access: Inside the USA call 1.800.VISA.-911/ Outside the USA  410.581.9994
---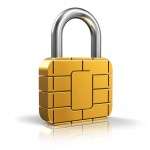 Wondering what this is?
Learn more about EMV Chip technology here.
---
MasterCard Login
For our members that came to us through the merger with Sun Center Federal Credit Union, you can access your MasterCard accounts by clicking here. (For some members, this link may work as well.) MasterCard credit or debit cards are NOT through FFCCU.
Interested in a Visa® credit card? Apply above.
Interested in a Visa® Debit card? Click here.