Payments, Transfers, and Direct Deposits
People manage their finances differently which is why we offer a variety of ways to make payments, transfer funds and accept deposits. Members can use one or more of these services at any time.
Auto Pay
Loan payments can be set to automatically be deducted from an account or as a portion of a Direct Deposit.
ACH Origination
ACH (Automated Clearing House) is a way to move money between banks without using paper checks, wire transfers, credit card networks, or cash. These can be reoccurring or one-time transactions. Contact us to assist in setting up an ACH transfer for you.
Direct Deposit is a free service that allows funds to be automatically deposited into one or more FFCCU share, deposit or loan accounts. Wire transfers are used to move funds to any institution that is capable of receiving the wired funds and do have fees associated with them. Obtain routing numbers and learn more here.

Receive 0.25%  off your new loan rate with EasyPay!* It's as easy as 1-2-3:
1. Sign up for online banking with e-Statements.
2. Direct Deposit at least $200 per month
3. Enroll in Auto Pay for automatic loan payments
*EasyPAY is not available in combination with Emergency, Shared Secured, or First Mortgage Loans. Available for NEW loans only.
Online/Mobile Banking
Transfer funds and move money from one FFCCU account to another including FFCCU Visa Credit Cards and loan payments. Or use our online bill pay service, iPay to pay external payees.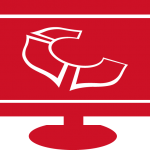 Desktop Online Banking
Transfer: Select the gray "Transfers Tab", at the top of the screen. You may also add a widget to your  "My Dashboard" to transfer funds from one FFCCU account to another .
iPay: Select the gray "iPay Bill Payer" tab at the top of the screen. From here, add payees and make payments to external accounts such as: utility companies, other financial institution – even other people by using Pay To Person. 

Mobile Banking via our FREE APP
Transfer: Click "Transfer Money". Here you'll select the two FFCCU accounts you'd like to transfer money between which includes FFCCU Visa Credit Cards and loan(s).
iPay: Click "Bill Pay" to make and review payments to external accounts or to other people.
Call our Trans-Act Line at  1.866.731.5971
Then follow the prompts to access your account, pay a loan, transfer funds and more!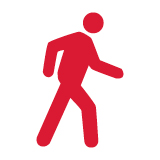 Stop by
Deposit or pay in-person. Our teammates love when you visit the branch or use a Co-Op Shared Branching location.
---
ECM (Electronic Cash Management)
FFCCU provides its members with the ability to quickly and securely make loan or credit card payments using funds from another institutions checking or savings account. There are two (2) ways to pay with ECM.
Online by visiting the Web Payment Center. Please note: paying online through ECM will incur a $10 fee.
Use this service over the phone by calling our Member Contact Center at 216.621.4644. One of our teammates will happily assist you. Please note: paying over the phone via ECM will incur a $15 fee.