Payments, Transfers, and Direct Deposits
Make or automate payments, transfers, and deposits easily
A personal budget is that – personal. This is why we offer a variety of choices for members to manage their money including ways to automate loan payments and fund transfers, even deposits. Members can use one or more of these services at any time, and most are free! Please contact us if you need assistance with any of these services.
Please Note: The Firefighters Community Credit Union ABA/Routing #241075726
Direct Deposit
Direct funds from an external source such as government, recurring checks, payroll checks, retirement/pension checks, stock and savings dividends, and annuities.  You can even designate a portion of your deposit to be allocated towards your loan for an automatic payment. Download the form and learn more.
iPay/Bill Pay
Pay your bills through online banking. These can be one-time (e.g., a tree stump removal service) or recurring (e.g., rent or mortgage) payments. Plus, with P2P (pay-to-person), you can pay a person securely without incurring fees like some other P2P apps.
Wire Transfers
Use wire transfers to move funds internally or externally and send to any institution that is capable of receiving, both domestically and internationally.  There are fees associated with wires.
ACH Origination (Automated Clearing House) is a way to move money between banks without using paper checks, wire transfers, credit card networks, or cash. These can be set as recurring or one-time transactions.
Auto Pay deducts funds from a designated account, or from a portion of a direct deposit, automatically. Available for new or existing loans.
Digital and Phone Services: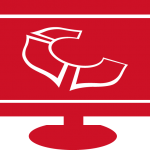 Online/Mobile banking for desktop, tablet or iPad. A safe and secure way to access all your accounts including savings, checking, and loans.

FFCCU Mobile App available for free download in the App Store or Google Play.
Trans-Act Line: 866.731.5971. Call and follow the prompts to access your account, pay a loan, transfer funds and more right from your phone.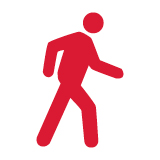 In Person personalized service at any FFCCU Branch or nationwide at a Co-Op Shared Branch.

Save 0.25% off your loan rate and automate your payment with EasyPay!*
It's as easy as 1-2-3:
 1. Enroll in online banking with e-Statements. 2. Have direct deposit (at least $200 per month). 3. Opt for auto pay.
*New Loans Only. Not available for Emergency, Shared Secured, or First Mortgage Loans
---
Electronic Cash Management (ECM) Has A New Web Payment Center:
Securely make loan or credit card payments using funds from another financial institution. External accounts could be: checking or savings account, credit card or a debit card.
There are two (2) ways to pay using ECM.
By phone, call 216.621.4644 during normal business hours and an FFCCU teammate will assist you.  Please note: paying over the phone via ECM will incur a $15 fee.
Use Bacon Loan Pay, the new online ECM web payment center. Please note: using Bacon Loan Pay will incur a $10 fee.
New features:
Enhanced styling and a more user-friendly interface will be activated.
Member will no longer use usernames, instead, an email address will be used to log in. Users will have to re-register to begin using Bacon Loan Pay. It will only take a moment. Be sure to have your account number handy.
Bacon Loan Pay is faster and will give the member instant access after registering! It will no longer take 24 hours after registering to make a first payment.