Am I Ready to Buy a House? 6 Signs You Are!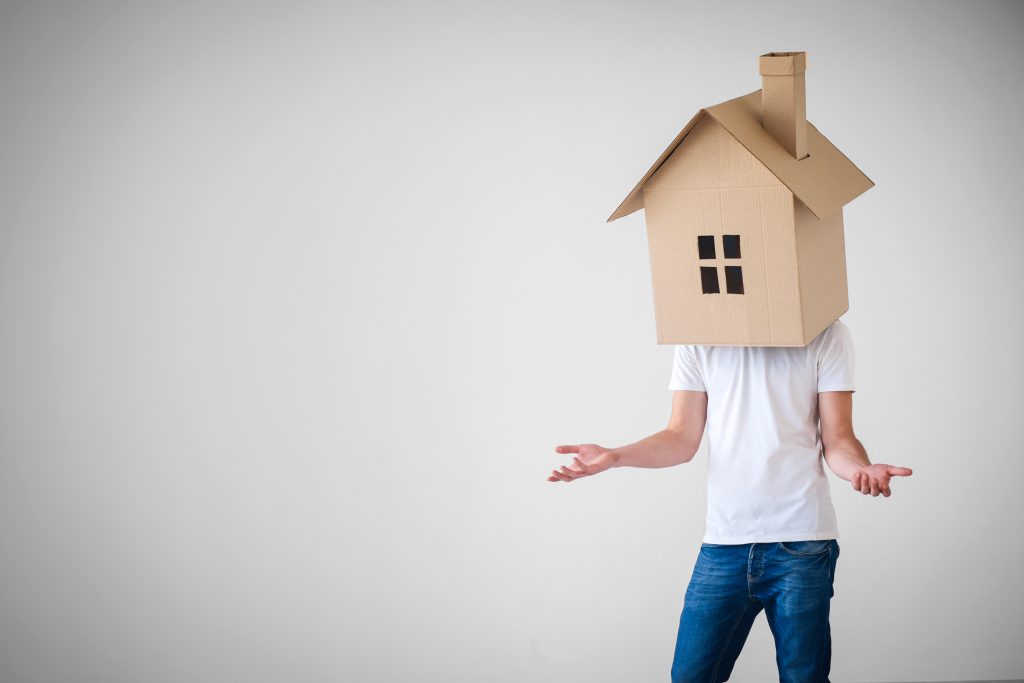 "Am I ready to buy a house?"
Purchasing a house is a significant milestone in many people's lives, representing stability, security, and the fulfillment of long-term goals. However, determining whether you're truly ready to take this step requires careful consideration. While there's no definitive answer that suits everyone, there are several signs that can indicate your readiness to buy a house. Guest blogger, Nichole Coyle CFP® explores key factors to help you gauge whether you're prepared to make this significant investment.
1. Financial Stability
If you're asking yourself, "am I ready to buy a house," it's crucial to consider your financial stability. Evaluate your current income, savings, and debt situation. Do you have a stable job and a steady income that can cover monthly mortgage payments? Assess your budget to ensure you can comfortably handle homeownership expenses, including mortgage payments, property taxes, insurance, and maintenance costs. It's also very important to have an emergency fund set aside to handle unexpected repairs or unforeseen financial challenges.
2. Stable Lifestyle
Owning a home requires a certain level of commitment and stability. Consider your lifestyle and long-term goals. Are you planning to stay in the same location for the foreseeable future? If you anticipate frequent relocations due to job changes or personal circumstances, renting might be a more flexible option. However, if you're ready to settle down and establish roots in a particular area, homeownership could be a suitable choice.
3. Good Credit Score
Your credit score plays a very important role in obtaining favorable mortgage terms and interest rates. Lenders assess your creditworthiness to determine the risk of lending you money. Before you consider buying a house, review your credit report, resolve any outstanding issues, and ensure your credit score is healthy. A good credit score not only increases your chances of loan approval but also helps you secure better loan terms, potentially saving you thousands of dollars over the life of the mortgage.
4. Down Payment and Mortgage Pre-approval
Saving for a down payment is a big step towards homeownership. Assess your ability to save a substantial amount for a down payment, typically ranging from 5% to 20% of the home's purchase price. Most lenders need to include an additional charge to your monthly payment called Private Mortgage Insurance (PMI) if you have less than 20% saved for the down payment. Keep this in mind as you set your down payment savings goal.
Additionally, obtaining a mortgage pre-approval from a reputable lender can provide clarity on the loan amount you qualify for, helping you set realistic expectations and narrow down your housing options. Remember that just because you are approved for a certain amount does not mean you need to buy a house worth that much. Buying a home with a monthly payment that is easily affordable is much more advisable than buying a home with a monthly payment that stretches your budget.
5. Understanding of Real Estate Market
Before diving into homeownership, it's essential to have a good understanding of the real estate market. Finding a realtor you can trust and doing some research of your own on the local market conditions, including property values, trends, and future growth prospects, can be very helpful. Also, familiarize yourself with the neighborhoods you're interested in. Consider factors like proximity to amenities, schools, transportation, and potential resale value. Having a clear grasp of the market can help you make informed decisions and avoid potential pitfalls.
6. Long-term Financial Planning
Purchasing a home is a long-term commitment, and it's important to assess your overall financial goals. Consider how homeownership fits into your broader financial plan. Will buying a house leave you with enough financial flexibility to pursue other goals, such as saving for retirement, starting a family, or furthering your education? It's crucial to strike a balance between investing in a property and maintaining financial stability in other aspects of your life.
Buying a house is a decision that requires careful consideration of various factors. By assessing your financial stability, your lifestyle, credit score, down payment savings, understanding of the real estate market, and long-term financial goals, you can determine if the answer to "Am I ready to buy a house?" is a resounding "yes."
Remember, everyone's situation is unique, so take the time to evaluate your personal circumstances and consult with professionals, such as real estate agents and a financial planner, like myself, to make an informed decision that aligns with your goals.
As always, if you have questions about this or any other financial topic, don't hesitate to contact me.
Nichole M. Coyle
CERTIFIED FINANCIAL PLANNER™
20333 Emerald Pkwy
Cleveland, OH 44135
216.621.4644 x1607
Securities and advisory services offered through Cetera Advisor Networks LLC, member FINRA/SIPC, a Broker-Dealer, and a Registered Investment Advisor.
Cetera is not affiliated with the financial institution where investment services are offered or any other named entity.
Investments are: Not FDIC/NCUSIF insured * May lose value * Not financial institution guaranteed * Not a deposit * Not insured by a federal government agency.
Posted In: Guest Blog